There is a rumor we've heard just today suggesting that Samsung Galaxy S3 bound for the United States (US) will be using a dual-core Qualcomm S4 instead of the reported Samsung's Exynos quad-core processor that would be clocked at 1.4 GHz. As much as we want to believe such rumor, we take it half-heartedly right now considering Samsung hasn't confirmed or even released legit information about this rumor. This allegation, however, seems real considering it was rumored to be Samsung's executive who opened this topic up and immediately spread like and wildfire.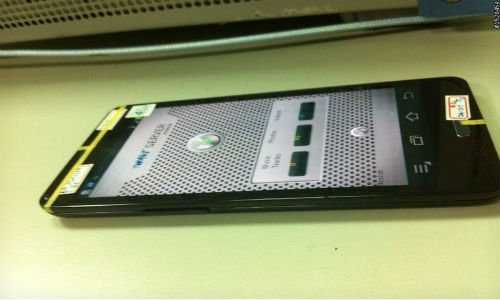 This swapping of processor is not new to everyone as HTC has also done it on its newest flagship, HTC One X, just to be able to meet the demand for a 4G LTE connectivity. So, we assume that there is also a greater possibility that Samsung would do this, if its trademarked Exynos process has an issue with 4G LTE networks in the US. One Samsung executive allegedly said that Samsung Galaxy S3 will be sold in Europe with its own quad-core processor and the Korean will get the same with a mix of LTE-capable models. The US, however, seems to be the one suffering for the reduced specs in the processing unit for the reasons that were never stated.
Again, this rumor has never been confirmed by concerned parties but this is a potential bad news for people who have been intently waiting for the release of Samsung's greatest and most powerful smart phone to date. I am not sure about this but I think this issue happens because of conflicts between the phone's processor and the network's HSPA+/LTE bands. Just like Nvidia Tegra 3, Samsung's Exynos may have inconsistent behaviors or the chipset isn't just right for the faster internet connection.
While the device could sure run using the same CPU, the performance couldn't be guaranteed and both manufacturers and operators couldn't take the risk of putting their customers to a very bad situation where it could be a ground for extreme dissatisfaction of service and eventually termination of contract. Things like these are viral; one dissatisfied customer could grow to a hundred. And while communications is a cutthroat market in the US, no operators would like to see their customers dissatisfied even before they could actually use the device.
Adding to the drama, however, is the report from The Korean Times that Qualcomm is actually in the midst of a crisis. The company was reportedly not being able to meet the demands of manufacturers like LG Electronics and Pantech that spend billions of dollars each year just to be fed with Qualcomm's popular S4 chips. Samsung is also one of the manufacturers that order from the company and if it is really in the midst of production crisis, it could be that the rumor that Samsung Galaxy S3 will be using Qualcomm's CPU would all turn out to be a bogus. At least, we'd love to see it that way. We've been expecting a better device from Samsung and if we are given the ones which have different specs, it would be a turnoff.

You Might Also Like :