Good news for Australian Android fans, Google Play Store and YouTube now offers full length movies for sale or just rent. In an official blog post on Google Australia blog, it was confirmed that the movies that will be made available on those channels are the local and global films and anyone who want to rent or buy them could do so on those websites. This is still in line with Google's bid to put up a good competition with Amazon and Apple in terms of online sales and revenue generation.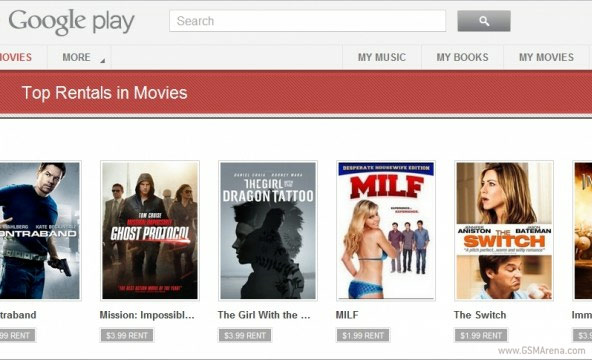 Australia has been one of the few countries in the 19th century to have had film studios. So Aussies are among the people who really appreciate the beauty and art of every movie. This is the reason why Google launch the movie service in the country after France. Australian audiences would be able to watch their favorite movies in Google Play Store by going to play.google.com/movies or in YouTube by pointing their browsers to YouTube.com.au/movies. Thousands of movies are available for everyone who wishes to enjoy entertainment on their computers. For those who want to enjoy using their devices, they need to download the free Google Play Movies app where they can directly stream movies.
Android device owners can also download the movies to their devices. If they rented them, they will be able to watch those movies any time within the rental period. Purchasing those movies will entitle the owner to watch and own the copies. Of course, piracy rules and regulations apply so piracy is never an option even if those movies have already been paid. Speaking of rentals, newly released movies are offered from  $5.99 for standard definition and high def is offered at $6.99 only. Renters have usually 30 days to start watching the rented movies and once it has been started, they will get only 48 hours to watch them. Library titles are available at prices $3.99 and $4.99 for both normal and high definitions, respectively.
Google has turned aggressive in the second quarter of this year and it seems like it is really going for a kill. While we know that it is behind the two big companies as far as online store revenue is concerned, it seems that it is starting to reveal its audacity. Just recently, it started offering its very own devices, Galaxy Nexus, selling them on Google Play Store. Then it launches its own free cloud storage service in the form of Google Drive to attract even more users. Then here comes the movies for select countries. Obviously, Google has accelerated its online presence so immensely posing threats to major companies around the world.
Since online movie rental has already started in France and Australia, we can expect that in the following weeks it will be offered to the rest of the world considering Google's mobile OS, Android, has already claimed a bigger chunk in the global mobile market. I believe it is just right for the company to embed its movie service to the already-popular services like YouTube and Google Play Slore.