Like any other Android device, you too, can root your Motorola Defy+. Known for its sturdy design, the smartphone is a water-proof / dust-proof device that can take pride of its Gorilla Glass coating and IP67 certification. Thus, if you opt to root your handset, you will be able to unlock its hidden potentials aside from the ability to flash some custom themes, ROMs and third-party apps.
To root your handset means that you are willing to take the risks. You may get your phone bricked and you may void your warranty. You also need to keep in mind that this rooting process can only be applied if your Defy+ is running on Android 2.3.4 Gingerbread. If not, you have to downgrade your phone's firmware version.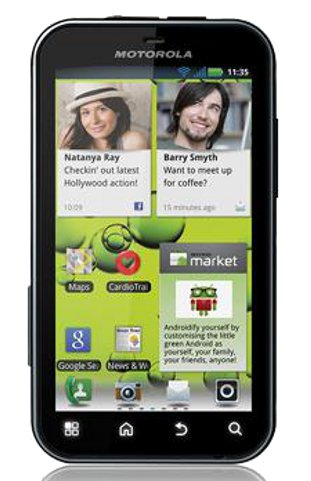 Before we proceed to the actual process, be sure to create a backup of your multimedia files, text messages, contacts, etc. You also need to ensure that you have closed your computer's background applications and that you have enabled your phone's USB Debugging mode. If you're all geared up, let's move on.
Step 1: Download the Motorola Defy+ Rooting Package at this link. Save to your computer.
Step 2: Using a WinRar/WinZip client, extract the contents of the file. When prompted with a password, simply type "androidauthority.com" sans the quotations.
Step 3: Place all the extracted files into one folder. Do not alter or rename any of the files for this may cause some errors in your installation.
Step 4: Connect your Motorola Defy+ handset to your computer using a USB data cable. When prompted, select "Charge Only" mode.
Step 5: Once connected, go to the folder where your extracted files are located. Locate and double-click on the file called "Defy-Plus rooten.bat" and follow the on-screen instructions. This will initiate the rooting process on your Defy+.
Step 6: Reboot your handset. To check whether your device has been successfully rooted, simply go to your app drawer to make sure that the "Super User" and "ClockWork Mod" apps have been installed.
That's it! Enjoy your newly rooted Motorola Defy+ Android phone.

You Might Also Like :