Research In Motion (RIM) just recently released BlackBerry 10 Dev Alpha version of its upcoming operating system (OS), the BlackBerry 10. Apparently, the focus of this release is the developers who are intently waiting for the Application Programming Interface (API) of this next OS. The APIs are the ones that developers need to know to be able to connect or run their apps for BlackBerry 10. More often, major companies release dev alpha and beta versions together with a development kit to provide developers a heads up of what's to come.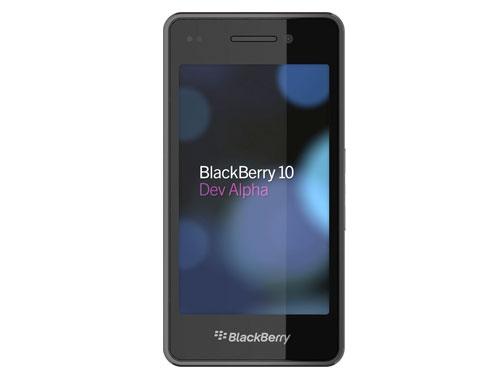 While RIM has done everything it has in its power to make the next OS popular to compete with other mobile OS like iOS and Android, it seems that its BlackBerry 10 lacks luster and it didn't even made a good impact on tech enthusiasts and investors. The fact is, in the unveiling hosted by RIM's new chief executive, Thorsten Heins, during the company's annual BlackBerry World Conference held in Orlando, attendees were disappointed as they were expecting something better and new. The company's shares, on the other hand, stumbled as a sign that only a few investors really find the new OS business-ready.
The BlackBerry 10 Dev Alpha is actually a prelude to the much anticipated release of the operating system later this year. It has already been planned by RIM since last year and everybody would agree that the BlackBerry World Conference is one way to build up the hype for the company's next big thing. It is also during the release of the development versions that developers would be attracted to the new OS but it seems like it's not really making an appeal. Developers are essential to the success of any operating system because they are the ones that will make it alive with apps. But RIM seems to be running after for nothing. The lack of apps in BlackBerry marketplace is actually one of the reasons why the company's shares dropped about 70 percent last year. But let's put aside the financial status of RIM, let's focus more on the features of BlackBerry 10 OS.
BlackBerry 10 OS Key Features
Here are some of the features that RIM boasts about its upcoming operating system. BlackBerry 10 is actually a major bump so there are tons of news features and enhancements. However, the features I will mention here are the ones where RIM failed in the previous releases of its operating system. Therefore, it is just right to see if the company is doing its part in addressing and improving the fields where it has failed before.
Gesture-Oriented. RIM's focused radically shifted developing interfaces driven greatly by gestures. BlackBerry 10 is actually geared to offer users more convenience by executing commands done by gestures. Users can execute commands faster with less effort. If this feature will be perfected before the OS is released later this year, it would become a breakthrough in technology as this has never been tried before.
Physical Keyboard Gone. While we used to think that BlackBerry was gearing up to sell physical keyboards for its devices, BlackBerry 10 is the first to ever eliminate their use. The touch keyboard will now be available for users of BB10 and it's most likely that a QWERTY touch keyboard would also be made available for users who might prefer it over the typical mobile keyboard.
New Homescreen. During the conference, it has been revealed to the developers that there will be three persistent buttons on the bottom part of the home screen, Phone, Search and Camera. At the top portion, details of radios, alarm clocks, battery life, and time will be shown. The notifications will be made available by gesture. The apps will be represented by tiled icons, tapping on any of them will launch the respective apps. A swipe from the inside of the app will bring the user back to the home screen.
Sliding Screen Layers. True to its word, RIM made BlackBerry 10 an interactive OS. When you are inside an app, a full left to right swipe would let you see the notification screen. The half swipe will bring your directly to a screen where you can read you emails and messages. Basically, it will require less actions on the part of the user as commands are executed easier and faster this time around.
Better Camera App. To make it easier for you to choose the perfect shot, BB 10 OS will record before and after frames so you can swipe back and forth to choose the shot that best fits your taste. BlackBerry has never got a good touch as far as camera is concerned. This time around, it seems that RIM is seriously compensating what the OS lacked in its previous versions.
Apps Playing in the Background. Just like in PlayBook, RIM said that BB 10 will have its apps running in the background, although it eats up very small amount of memory from the device because they are idle. They are kept running so that gestures would be possible to switch between them. This is also the reason why BB 10 will be faster than the previous BlackBerry operating systems. The main issue about this feature when BB 10 OS will be released is the battery. With many apps running in the background, there would always be some negative effects on the battery.
As always, there are people who are not satisfied with what RIM has to offer after a very long wait. But there are also those who believe the company has made the right decision in releasing the 10th version of its popular OS this year. BlackBerry 10 is a feature-packed OS with a lot of new and unique features that mostly everybody hadn't seen before. But the question is, will it really make an appeal to the public considering there is a cutthroat competition going on between iOS, Android and Windows Phone? Can BlackBerry 10 stand a chance against these titans?
The developer attendees of the BlackBerry World conference were given a development kit together with the prototype device running on BlackBerry 10 OS which they need for app development. Reportedly, RIM said that any developer who gives back the prototype device after the testing period will be given a new device running the latest OS. It is, of course, a really good deal.