Studies show that the average consumer sends between 40 to 80 texts on a daily basis. A text can be something as simple as "Hello" or be a means of communication for something that is considered to be taboo such as an affair. As technology continues to make texting more user-friendly for quick communication, some people including celebrities find themselves being caught in inappropriate situations due to texting.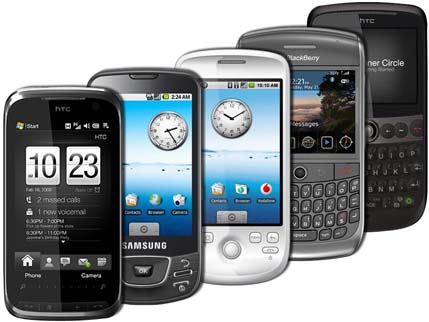 Here is a look at the four worst celebrity texting fails that continues to remain popular today:
1. Tony Parker
Tony Parker, a NBA player who plays for the San Antonio Spurs, was busted sending flirty texts to another woman who was NOT his wife actress, Eva Longoria. Apparently, Eva discovered several of these text messages in her husband's phone. Although Tony admitted to Eva about the inappropriate relationship, he denied that the relationship was physical. It was later announced that another woman was Erin Barry, who was the wife of Tony's former San Antonio Spurs teammate Brent Barry and the couple's mutual friend.
The Aftermath: Eva was totally devastated after the discovery of the texts. After three years of marriage, she quickly filed for divorce citing "irreconcilable differences." Their divorce was finalized in January 2011.
2. Jesse James
The bomb was dropped on bad boy TV host Jesse James by his former mistress, Michelle "Bombshell" McGee. Jesse and Michelle met when he contacted her to do some modelling for his former custom motorcycle company West Coast Choppers. According to Michelle, she had an affair with Jesse, which lasted for 11 months.
To backup her claim, she released some of the text messages from Jesse as proof. Some of the texts released showed Michelle and Jesse chatting about hooking up and even doing some "licking." This affair supposedly took place while Jesse's wife, Oscar-winning actress Sandra Bullock, was away filming the movie The Blind Side.
The Aftermath: After news of the affair hit the media, Sandra quickly moved out of the house she shared with Jesse and temporarily withdrew from the media spotlight. Jesse checked himself in to a 30-day treatment facility to seek help for himself and his marriage. However, Sandra decided she was done with Jesse and filed for divorce anyway. It is rumored that he allegedly had several more affairs during his five-year marriage to Sandra.
3. Ashley Cole
English Chelsea football player, Ashley Cole, was caught sending naughty texts along with pictures showing more than just his handsome face. He allegedly sent over 300 texts to his former third mistress, football secretary Vicki Gough. The texts contain dirty words along with nude and semi-nude pictures.
Despite reconciling with his wife, singer and former UK X-Factor judge Cheryl Cole, after the first affair, Ashley continued to be linked to other women.
The Aftermath: After hearing the news about the other women along with naughty texts and pictures, Cheryl decided she'd had enough of her husband's infidelities. She filed for divorce, which was finalized in September of 2010. Ironically, she told him it was over via a text message that simply read "Move out. It's over."
4. Tiger Woods
After a mysterious car crash at professional golfer Tiger Woods and his wife's estate, rumors started circulating that the crash occurred after a fight between Tiger and his wife Elin Nordegren about an alleged affair with nightclub manager and hostess Rachel Uchitel. After this allegation was made against Tiger, over 15 more alleged mistresses came forward including porn star Joslyn James.
To back up her claim, Joslyn released several sexually graphic text messages allegedly exchanged between her and Tiger and posted them on her newly created website. The texts displayed the wild side of Tiger from giving spankings and wanting to choke Joslyn during the sexual act.
The Aftermath: Once the Tiger sex scandal hit the media, Tiger lost over $22 million in endorsement deals. Not only did his wife file for divorce, but she walked away from their marriage with $750 million in the divorce settlement.
From Tony Parker to Tiger Woods, it looks like some of these guys should have had to shop online for T-mobile phones in order to text and keep track of their numerous alleged mistresses.
This article was written by Ella Mason, an experienced freelance writer. Ella specializes in providing effective and informative gadget and technology advice.