Sad to say but the Samsung Galaxy Mini S5570 won't be getting any official ICS update. That means you have no choice but to make use of custom ROMs. And speaking of which, what we have here is the latest Beta 7 version of CyanogenMod 9 (CM9) and this is a custom firmware that's been heavily patterned from the official Android 4.0.3 ICS ROM. Do keep in mind that this is a beta firmware and there is no guarantee that you won't be experiencing any glitches or errors. Furthermore, this firmware can only be applied to rooted phones.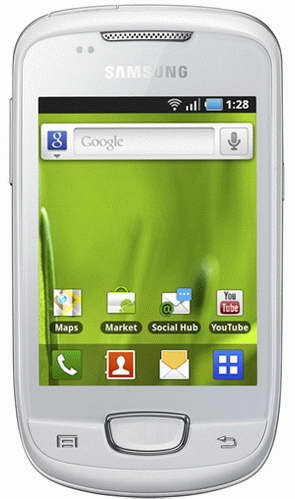 What Works:
- Boot
- GSM, Wi-Fi, Bluetooth, Full HW acceleration
- GPS, Sound, Headphones
- All Sensors
- CyanogenMod settings but not all
- Facebook sync
- Fixed animations
- Buttons backlight, BLN support
- Gmail, Web Browser, ICS keyboard
- Games, YouTube
- Deep sleep
- Wi-Fi signal indicator
- Native Android mass storage
- Live Wallpapers
Change Log for CM9 Beta 7 Android 4.0.3 ICS:
- Fast and smooth system
- New Adreno200 libraries for ICS
- Live Wallpapers (now functional)
- Gallery and Calculator (fully functional)
- Fully functional Gmail and Browser
- All apps with graphic problems such as Power amp, etc. are now working without any glitches
- Updated AOSP/CM9 sources
- New gralloc and hwcomposer (Development info)
- Updated Macław's audio libraries
As we've already said, you will need to root your Samsung Galaxy Mini S5570 before proceeding to the update process. Do note that by rooting your handset, the warranty will become void. Also, we cannot guarantee the outcome of this installation. You could get your phone bricked and totally unusable. To prevent further damage, do not forget to create a backup of your important data such as your phone contacts, SMS messages, call logs, photos, music and videos. Plus, make sure that your phone's battery level won't go any lower than 80 percent. You also need to enable your phone's USB Debugging mode. To do this, simply go to Settings > Applications > Development then check the box next to the USB Debugging option. If you are all set, read on.
Step 1: Download the CM9 Beta 7 Android 4.0.3 ICS Firmware Package from this link. Go to Download > Samsung Galaxy Mini S5570 > Releases. Look for the file called "(Beta 7 (untested) for Samsung Galaxy Mini S5570 (8 Mar 2012)". Download the file then save to your computer. Copy the said file to your device. It would be better to place the file to the root directory of your phone's SD card.
Step 2: Turn off your handset then reboot to recovery mode. You can do this by pressing the Menu button while holding the Power ON button. Just repeat this step if ever you will be booted back to normal mode.
Step 3: In recovery mode, select 'wipe data / factory reset' then 'wipe cache partition'. This will clear all the cached files that were stored inside your phone.
Step 4: Once done, select 'install zip from sd card' then 'choose zip from sd card'. Locate and select the file that you copied to your phone's SD card. Wait for 10 minutes or at least until you are done with the update process.
Step 5: If ever you encounter some Force Close errors, you need to turn off your handset then reboot to recovery mode. In recovery mode, select 'wipe data / factory reset' then 'wipe cache partition'. Once you're done, select '++++ Go Back ++++' then choose 'reboot system now' to reboot your phone.