Asus is vying to have an entry into the gaming market. The product of such aspiration is the Asus ROG G74VW notebook. Reports indicate that G74VW will be the first laptop to be in compliant with the firth-generation wireless technology or known as 802.11ac. Aside from that, this notebook also features really high specs just to make it a perfect device for mobile gaming. The notebook and ultrabook markets have already been flooded with devices from different manufacturer so competition is a cutthroat. However, the gaming laptop market is still not congested so manufacturers are now starting to divert their attention into such market knowing whoever gets their foundation solid in such market will definitely take the lead.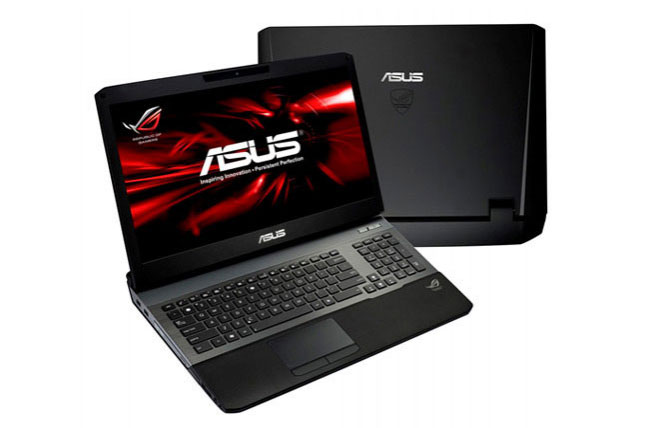 Asus ROG G74VW coming in hot with Intel Third Generation Ivy Bridge processor. According to the sources, the Core i7 processor has been chosen to play in this gaming notebook. While we know for a fact that this quad-core CPU comes with built-in graphics processor, it seems like Asus will be using yet another Nvidia GeForce GPU in this just to keep up with tht demand as far as gaming is concerned. The powerful CPU will also be paired with generous 16GB RAM to maximize its potential. While the entire memory couldn't be used up in any process, giving this device a high amount of it would just help in sales and Asus knew that so well.
ROG G74VW will also sport dual RAID 0/1 hard drives for high-speed read/write capability. This is a necessity for gaming especially for video games that are heavy for the system and requires high caching. While everything in it shows power in their respective class, Asus also made sure overheating would not be an issue in this device by putting up a built-in dual-fan cooling system that would ensure that the notebook will be getting proper ventilation. Aerating powerful laptops is a necessity no manufacturer would never overlook as it can affect the overall performance and quality of the device being offered.
Gaming also requires constant, fast and stable data transmission so Asus has given this device the RT-AC66U router that supports both 2.4GHz and 5GHz bands. Data transmission using this specialized routing system can reach up to 1.75Gbps. It also features Asus' own ASUSWRT three-step setup and has twin USB ports for file servers, print servers, and DLNA servers. The main feature is the 802.11ac support capability that will amplify the encoded signal data of up to 4 times. By default, it will operate on the 5GHz band with faster data transfer than 2.4GHz band but with shorter reach. The user could of course, switch into different bands if necessary. Thus making this powerful gaming notebook as flexible as it can be to become one of the best mobile gaming platforms.
The announcement wasn't done in full so there was no price included in the information shared by Asus as well as the date of release. This might be just what Asus need to build its name and cement its reputation in the gaming notebook market. If you are one of the people who might be interested in Asus ROG G74VW, stay tuned as we will bring you the latest information about this device.