Owners of Samsung Galaxy S2 Skyrocket have the reason to rejoice as the new Android Open Kang Project custom ROM based on Android 4.0 Ice Cream Sandwich was released together with the method on how to update the said device. Samsung Galaxy S3 Skyrocket i727 was one of Samsung's successful devices ever released but only a few people actually know it exists. Nevertheless, it is still worth the time and effort to update such device to bear the latest version of Android. This article is pretty straightforward but owners who are willing to take the risk for something really good should have to read the pre-requisites before proceeding to the proper update process.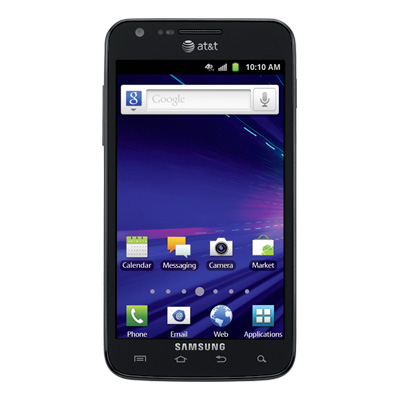 Pre-Requisites 
A. We always advice our readers that before doing anything on their device, all important data should be backed up so that it is easier to restore them should things go out of hand. You can make use of different apps designed for this purpose but refrain from using any PC Suite or KIES because it will not work this time.
B. Disable your security suites or antivirus apps to make sure there is no interference from the third-party apps.

C. Enable USB Debugging as you will be connecting your device to your computer. Go to Settings => Applications => Development => USB Debugging.
D. Lastly, make sure your device has at least 60% of battery left so that there will be no interruption due to power loss. Most of the times update processes that are being interrupted due to loss of power will result to the phones being bricked or inoperable.
Tutorial 
Step 1: You will need to download three files to your computer: AOKP Android ICS Package, Google Apps, and DarkSide Super Wipe File.
Step 2: Connect your phone to your computer and copy these packages to your device.
Step 3: After you've copied these files, disconnect your device and turn it off making it ready for the Download Mode.
Step 4: Put your Galaxy S2 Sky Rocket into Download Mode by holding down both Volume Up, Volume Down and Power buttons simultaneously. If it fails to boot in Download Mode just repeat this process until it does.
Step 5: Once inside the Download Mode, choose Wipe data/factory reset followed with Wipe Cache partition to clear everything in your phone.
Step 6: In the Recovery Mode, select zip from sd card and browse through your phones internal memory and choose the Android ICS AOKP package; do the same for both Google Apps and Dark Side Super Wipe. Once the update is started, don't interrupt the process. Instead, just wait until you are being brought back to the Recovery Mode.
Step 7: From the Recovery Mode, select Reboot system now. Wait until your system is back up. And that's it. As long as you follow the steps carefully, you will do good during the process.
Once your device is rebooted, it will be running on Android 4.0 ICS with AOKP ROM. Let us know if this tutorial works for you as well.