It looks like Samsung is going to get aggressive in updating its Galaxy Tabs as the new list of models to receive Samsung Galaxy Tab Android 4.0 Ice Cream Sandwich firmware was released. Sam Mobile was the very first website to leak the list of devices to receive the update. While it wasn't stated where information came from, there is just a valid reason to believe it is legit. After all, Galaxy Tabs are capable of running ICS. While it doesn't really have a direct impact on Samsung's marketing campaigns, it is necessary to uphold its previous products by releasing updates. The update may hit starting July to August.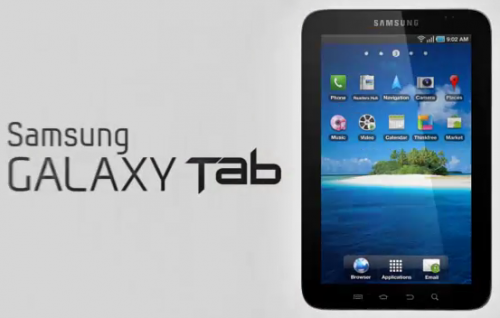 People who are close to the production line said the ICS update will definitely have a greater impact on the overall performance of the device especially the battery life and responsiveness. A bump to the latest version of Android is ultimately an upgrade and not just a mere enhancement. Generally, Google also confirmed that ICS will offer better results for devices which were released with either Froyo, Gingerbread or Honeycomb.
Irrespective of the brand, any device that will get a bump to the new version will be getting a noticeable performance boost including new, cooler and sleeker user interface and features. Thus, it follows that Samsung Galaxy Tab models which were included in the  list will be able to receive significant improvements, albeit I reckon it would be the last update they will be able to see as Android 5.0 Jelly Bean may not run on them properly. According to reports, the models to receive Android 4.0 ICS update are the following:
GT-P6210 Galaxy Tab Plus 7.0 WIFI
GT-P6200 Galaxy Tab Plus 7.0 WIFI + 3G
GT-P6810 Galaxy Tab 7.7 WIFI
GT-P6800 Galaxy Tab 7.7 WIFI + 3G
GT-P7310 Galaxy Tab 8.9 WIFI
GT-P7300 Galaxy Tab 8.9 WIFI + 3G
GT-P7510 Galaxy Tab 10.1 WIFI
GT-P7500 Galaxy Tab 10.1 WIFI + 3G
By now, you should have noticed that the first generation of Samsung Galaxy Tab is not included on the list. The reason behind this is because it was not designed and built to receive updates this far. Its hardware specifications were not really that high to cater the needs of Android 4.0 ICS. But that's as far as Samsung sees it. Fortunately, there are developers who believe Galaxy Tab has the muscles needed to run ICS, thus a hack or two already exist online. But it's actually up to you if you want to update your Galaxy Tab to ICS or remain at Honeycomb. Either way, you will still be able to enjoy the power of Android.
Moreover, Samsung Galaxy Tab 2 couldn't be found on the list. This is because the device has Android 4.0 ICS pre-installed already. Also, Tab 2 was designed to cater operations rendered by higher version of Android. Needless to say, when Android 5.0 Jelly Bean comes out, it is one of the devices from Samsung to receive a bump for sure together with Galaxy Note, Galaxy S3 and possibly Galaxy Note 2. Stay tuned for more information.