Microsoft is on the verge of revealing its newest interactive operating system for mobile devices, the Windows Phone 8 codenamed Apollo. This is after Apple also revealed its iOS 6 last week and Google leaked some insights about Android 5. Basically, Microsoft is going more aggressive than most of us thought. On Monday, it also launched its first ever tablet-the Microsoft Surface Tablet. Just today, we received tip that it is going to unveil the necessary information or perhaps confirm some rumors and reports about its upcoming Windows Phone 8 mobile OS.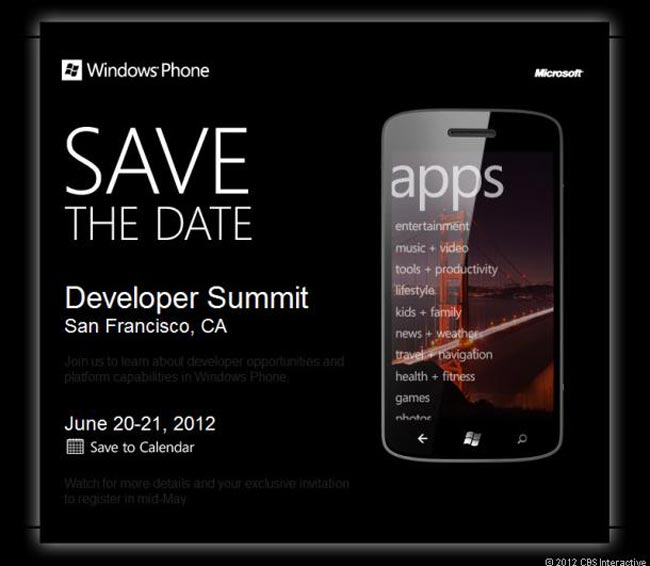 While we've already known some of the features of this OS, it is better that we do a little  roundup of the features that are most likely to come with the new platform. There were never any solid evidence or confirmation what features does Windows Phone 8 would bring, but we know it is going to be Microsoft's flagship this year, thus it is expected to become more attractive with cooler user interface and hundreds of features we've never seen from any other mobile systems before.
Integrated Skype. This has already been rumored before. In fact, it is logical enough to think that way knowing Microsoft would never purchase Skype for billions of  dollars if it could never take advantage of the service. This will basically make any Windows Phone 8-operated smart phones be able to make calls for free via Skype application provided a good internet connection or Wi-Fi is available. The integration of this service may not come with an app but rather native and thus considered a feature.
Nokia Maps with 3D Navigation. Map services is never new to us. In fact, any major search companies have their own maps. Microsoft's and Nokia's partnership actually opened a new window for mutual growth and Nokia Maps is just one of the good results of the partnership. We've already heard reports that these giant companies are planning to setup an academy for Windows Phone app developers which would be based in Finland. The point is, there should be a lot of Nokia apps that would work seamlessly with Microsoft's OS. Also, Nokia Maps will entirely replace Bing Maps on Windows Phone 8 as it features 3D navigation with good graphics acceleration.
Windows Phone Wallet. The use of near-field communication technology is one thing Microsoft doesn't want to leave behind. Thus, the rumor of Windows Phone Wallet may just be true considering its competitors have already started using this same technology. It might become one of the things that users will be looking for from the OS.
Voice Tool. If Apple has Siri and Samsung has S-Voice, we could expect that Microsoft will have something to counter these features. Reports suggest that Microsoft will be launching its own voice tools. While there have been no solid details as to the functions of this feature, experts say it would come with voice search feature displaying results from Yelp, IMDB, OpenTable and Rotten Tomatoes.
All these will remain speculations without the official announcement from Microsoft. So, let's try to wait for the unveiling of Windows Phone 8 and see if all these rumored features will come true.