Fujitsu is a relatively new player in the laptop market but it seems like it has what it takes to become popular and take a bigger chunk of the market. The Fujisu E752, S752 and S762 have recently been announced by the company and may become just a hit when released considering they will sport Intel's Third Generation core i5 and i7 processors. Definitely, these laptops will be more powerful than you think they are.  Just before we lay down the specs of these computers one by one, you should know that Fujitsu has been so aggressive in releasing new laptop models. In fact, it might have already used the entire alphabet to name the series of its devices.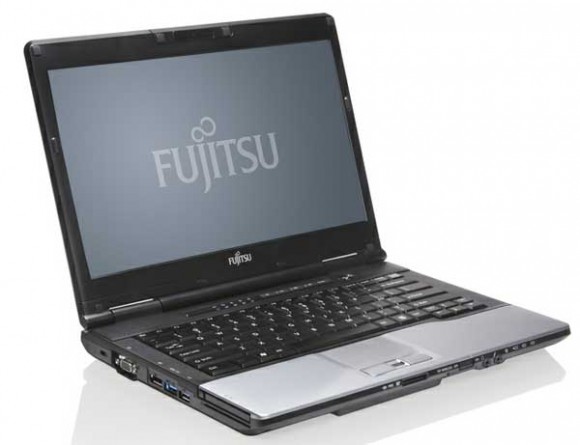 Fujitsu Lifebook E752
Fujitsu Lifebook E752 can sport either Intel Core i7, i5 or i3. This means that you may be able to see different specs of this model. While we don't know the price of this device yet, it follows that if it comes with higher or better processor, the price would also go higher. The highest CPU it can hold is i7-3612QM1 (6MB cache, up to 3.10GHz) with Intel® Turbo Boost Technology. You will also have an option to use Intel® HD Graphics 4000 for the GPU to provide better resolution and faster caching of the graphics. The best display you can get is  15.6″ Anti-Glare HD+ LED Backlit (1600 x 900 pixels, 220nits brightness).
While it comes with Windows 7 pre-installed, Windows 8 would surely run without problems when you upgrade OS. If you got some extra cash in your pocket, you can put in 16GB of RAM just in case you are not satisfied with 4 or 8 GB. With so much power put into this device, there is no way Fujitsu will neglect connectivity aspect. Thus, 4G LTE connectivity was made possible in this laptop. Such feature made it officially one of the most powerful high-end laptops this year. In fact, it could compete well in the market even with Apple Macbook Pro around. Fortunately, Fujitsu did not forget to put a powerful battery into it; official tests show the battery could power the device up to 8hours and 40 minutes.
Fujitsu Lifebook S762 
Fujitsu never offers its customers the thinnest or lightest laptops in the world. Instead, it offers specs that they could be proud of. Perhaps, that's one of the reasons why the company calls it a "Lifebook" because basically these laptops are designed and built for day-to-day use. As for the Fujitsu Lifebook S762, it still sports Intel's Core i7 processor clocked at a higher frequency. It also makes use of Intel® VPro™ technology that provides better security and IT assets management.
There's not much of a difference as to the specs of this laptop compared with Lifebook E752. You will actually be getting the best of what Fujitsu has to offer to its customers and one of those things is the more vivid and vibrant display with the 200 nits WXGA (1366×768) LCD.
Fujitsu Lifebook S752 
Lifebook S752 is apparently the little brother of S762 but it's good to know that both almost have identical specs. It still sports i7 processor paired with GPU to provide deeper picture and display especially for multimedia playback. It also boasts having Intel Turbo Boost Technology and Windows 7 OS. S752 comes with full security features including the optional Trusted Platform Module, and Fujitsu 3D Shock Sensor and Radio-Frequency Fingerprint Sensor, which also eliminates the need for multiple passwords.
These three laptops Fujitsu will release soon could become a huge success. While there's no fixed price provided by the  company for now, we are almost certain that these laptops will be offered at premium prices. Fujitsu also didn't provide the specific date for release, but since it has already been announced, we might see them in action this month.