You need not go to the 2012 Consumer Electronics Show at Las Vegas just for you to be able to know what Sony has in store. In fact, we are here to tell you that the company did showcase its newest models of smartphones. There's the Sony Xperia NX as well as the Sony Xperia Arco HD. Both handsets will be made available in Japan this coming spring.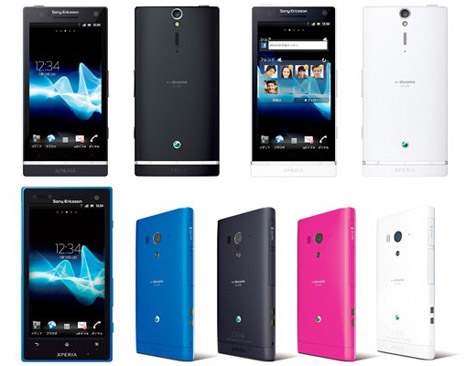 Specs wise, the Sony Xperia NX flaunts a 4.3 inch HD Reality display with 1280 x 720 pixels of full screen resolution. If you take a close look at the handset, you'll be able to notice that it's a spin-off version of the Sony Xperia S. The latter will hit the retail shelves sometime within the first quarter of this year. In addition, the Xperia NX is being powered by a 1.5GHz processor while its core is based on Google's Android 2.3 Gingerbread that will later on be upgraded to Android 4.0. The handset can also take pride of its 1.3 mega pixels front facing camera and 12 mega pixels rear facing camera that can record a selection of 1080p HD quality videos. Aside from its built-in 3G and Bluetooth support, the phone can easily connect to the web as long as there's an active Wi-Fi connection.
The Sony Xperia Arco HD, on the other hand, flaunts a stunning 4.3 inch HD display with 720 x 1280 pixels of screen resolution. But what makes this smartphone even more unique is the fact that it is equipped with features that can only be used by those who are in Japan. The phone has a built-in TV tuner, NFC mobile wallet and an infrared port. But that's not all. The Xperia Arco HD sports a 12.1 mega pixels rear camera and it can offer up to 16GB of on-board storage. It is powered by a 1.5GHz chip and weighs no less than 149 grams.
Just don't expect that you'll be able to see these phones in the US. That's because it is very unlikely for these two new handsets to be released outside Japan.
[Via Phandroid]

You Might Also Like :