Even before the official announcement of the most-awaited Samsung Galaxy S3, a lot of users were already anticipating for its release. And speaking of which, those who are in India can somehow expect the phone to arrive on June 10th. That's a couple of days after the phone's expected UK launch which is on May 30th.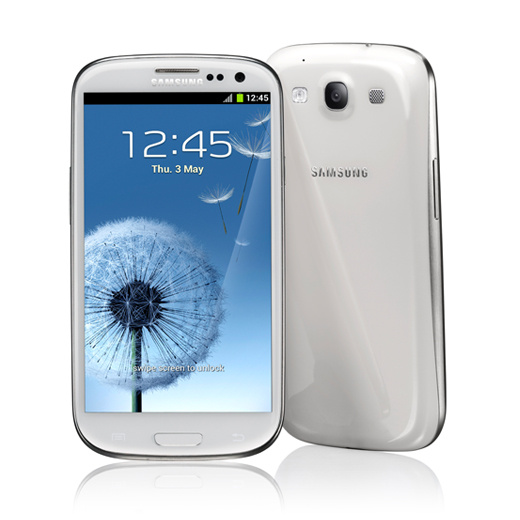 For Indian users, the Samsung Galaxy S3 will be offered through Samsung shops and other local mobile handset retailers. Its price will most likely be in between Rs 38,000 – Rs 41,000 that's roughly equivalent to 820 US Dollars. We don't know if you would like to get the smartphone sans the contract. Anyways, that's how the phone will be sold in India. It will not be part of any contract-locked system and you can easily get the SIM-Free or Unlocked version at your trusted reseller or online shop. Of course, there are certain perks that you can get from a availing a carrier-based subscription but we can't also deny that it's a hassle to pay for those monthly fees and we couldn't agree much that the phone would be much cheaper when being bought without any contract. You just have to save up to be able to get the feature-packed Samsung Galaxy S3. Or, you can simply use your credit card. Just don't tend to overspend because you might end up with a pile of unpaid debts.
Anyways, we have heard a lot of mixed reviews about the Galaxy S3. Some say that the phone's design is not that attractive and they want to get the phone in black. Honestly, we also want to see the phone's black version but we are quite positive that Samsung would release some new colors. We just have to wait and be a bit more patient. After all, the phone is yet to be placed on the shelves of your favorite retail stores.
If we speak of specs, Samsung did a really good job in innovating its phone's hardware and software. It took advantage of the hidden potential of Android 4.0.4 Ice Cream Sandwich and it eventually succeeded in releasing a phone that's filled with features that would certainly make you go 'Wow'! That being said, the Samsung Galaxy S3 can take pride of its enhanced user interface called Nature UX (also known as TouchWiz UX) that's been inspired from the core elements of nature such as Wind, Water and Light. Plus, it showcases its new S-Voice feature that obeys your voice commands. It's a very dependable assistant that you can use to search for your contacts and send messages to your friends without even using your hands. Furthermore, the phone also recognizes your gestures and it will automatically call your contact as soon as you lift your phone to your ear. But if there's one thing that we like most about the phone, it's the fact that it can use its 8MP camera to record HD videos while taking photos. This type of feature isn't new though as we've already seen such in HTC One X. Even so, it's a very nice addition and we are truly glad to know that the Samsung Galaxy S3 could also do so.
[ Via AndroidAuthority ]