It won't be long until the 2012 Consumer Electronics Show. But before that grand event happens, leaks have already caught a glimpse of Verizon's newest handset that will go under the moniker of Motorola Droid 4. The new smartphone will be part of the carrier's famed DROID family.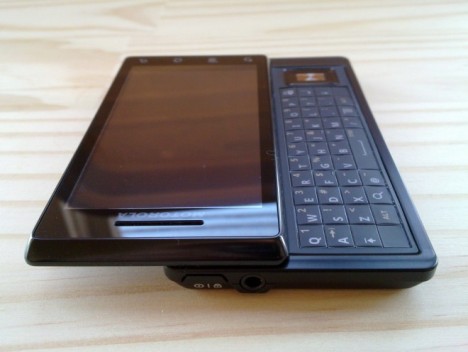 Specs wise, the Motorola Droid 4 will be flaunting its 4 inch qHD display alongside with its 1GB of RAM and up to 16GB of built-in storage. Just don't expect that you'll be getting it with Android Ice Cream Sandwich. That's because the new handset will be powered by Android 2.3 Gingerbread and will run on a 1.2GHz Dual Core chip.
Apart from the above specs, the Droid 4 will also be equipped with the usual features that you can get from a smartphone. Its 8 mega pixels rear facing camera can let you take a bunch of photos and 1080p HD quality videos. If you need to keep in touch with your friends, you can opt to use the phone's front facing HD camera for high quality video calls. But that's not all. The handset's expandable storage can let you save your media files inside a micro SD card while its HDMI-out can allow you to watch your favorite movies via an external monitor. Meanwhile, the phone's 1785 mAh power cell can make it last for hours.
The official date of release of the Motorola Droid 4 is yet to be announced. Verizon is quite tight-lipped about the date but there's a possibility that the said handset will be making its long-awaited public debut at the 2012 CES that will be held next week. Though, none can confirm the authenticity of this report. But based from the leak that we have previously posted, the slide-out smartphone can be able to connect to the web at blazing-fast 4G LTE speeds. You can also take a sneak peek at the phone's leaked demo unit.
[Via Android Advices]

You Might Also Like :