MetroPCS - One of the top mobile phone service providers of US which also provides 4G connectivity to the users, this morning announced the launch of another 4G enabled and running on the Android platform smartphone-  the LG Connect 4G.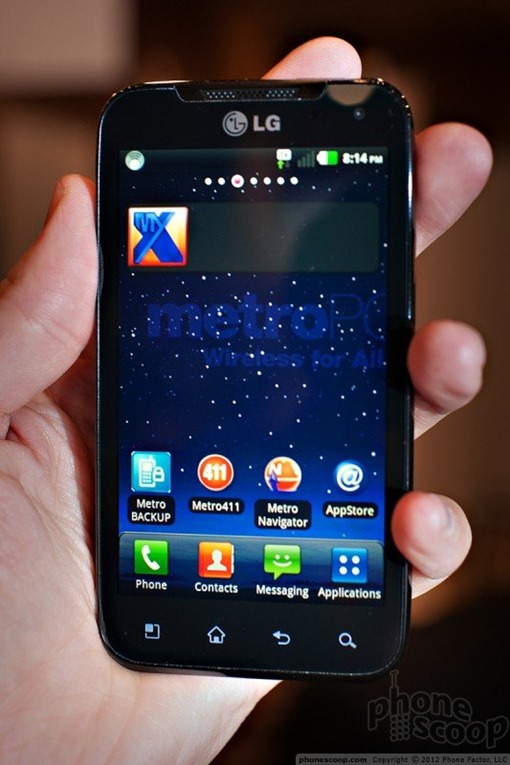 Features of the LG Connect 4G :
A 1.2GHz dual-core processor
Android 2.3 Gingerbread OS
A 4-inch screen with NOVA display and Corning Gorilla Glass
A 5MP rear camera with flash to get the clarity even in the darkness
A VGA front camera
1GB RAM
4GB Internal Storage
Sound powered by Dolby-Digital
Rhapsody unlimited music service preloaded in the device
As we can see the features or the looks of the LG Connect 4G are not very impressive but what is intriguing for most of us is the offered price of the smartphone as compared to the features it is providing. For any smartphone which provides 4G LTE connectivity and is powered by a 1.2GHz dual-core processor the mentioned no-contract pricing of $50/month for 1GB usage and $60/month for unlimited bandwidth is quite affordable. The contract prices are not yet available
Some of the Android users would be disappointed who have been eagerly waiting for the 4.0 OS Ice Cream Sandwich to be released but nonetheless, '2.3' is also not at all disappointing. But the president of the company is sure that the LG Connect 4G will provide the user with a very powerful multimedia experience. We have to wait for its release in the market to know about the device better and see if it succeeds in delivering what is promises or fails to fulfill our hopes.
[Via Phandroid]

You Might Also Like :