If you can't just afford to buy the new Samsung Galaxy Note, well, we do know one with a similar screen size but far more affordable. In fact, you can get one now at Expansys for a very decent price of $259.99. The phone that we're talking about is from BLU Products and it is being dubbed as the BLU Studio 5.3.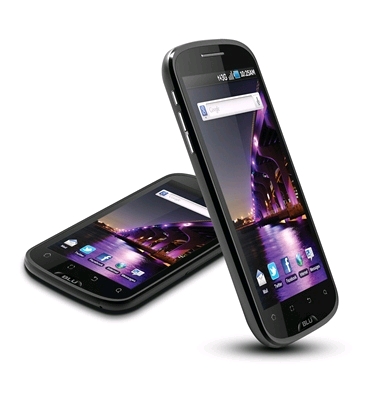 Hence, the phone's name suggests the size of its screen. And if you have guessed it right, the handset will indeed be equipped with a 5.3 inch high resolution capacitive touch LCD display that will be housed inside its sleek and slim casing. Just like the Galaxy Note, the phone runs on Android 2.3 Gingerbread but still can't beat the Note's ever-powerful 1.4GHz Dual Core chip.
As you can see, there's a reason why the BLU Studio 5.3 has been lined up with budget-friendly phones. That's because it is equipped with decent specs that won't make you drop your jawbone. That being said, the handset humbly flaunts its 800MHz Singe Core Processor, 512MB of RAM, 8GB of internal storage, up to 32GB of expandable storage via micro SD card, 5 mega pixel rear camera, 0.3 mega pixel front camera, MP3 and MP4 Player, Video Recorder, Stereo FM Radio, Push Mail, GPS, High-Speed 3G Connectivity, Wi-Fi, GPRS and WAP, EGDE, Bluetooth, Micro USB and 3.5mm Audio Jack. Its specs and features may not be as impressive as the Galaxy Note, but decent enough to allow you to play your favorite media files while on the go.
Furthermore, the BLU Studio 5.3 smartphone offers its dual SIM capability which is quite ideal for those who are planning to travel across the globe. As for those who often forget their mobile phone chargers, the phone's 2500 mAh Li-ion battery can definitely last for a couple of hours more. If you don't like carrying a bunch of bulky objects, you need not worry for the smartphone measures less than 11mm thick and only weighs around 90 grams.
[Via Talk Android]

You Might Also Like :