Samsung Omnia M which will operate on Windows Phone was just officially announced today. This is just one of the few Samsung smartphones that run on the mobile platform from Microsoft. While we already know that Windows Phone operating system does not need powerful hardware to run, the Korean company seems to have stuffed Samsung Omnia M with more than satisfactory specs thus, making it ahead of the competition in the low-end market specs-wise.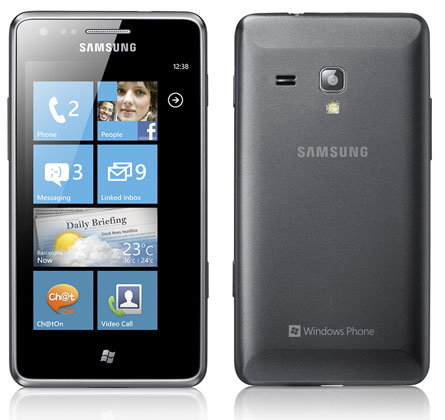 I have a feeling that this device would perform better than any low-end Android devices in the market today because of its specs and design but above all, it's price. While the launching didn't reveal the price and release date of this device, we already have an idea how much low-end devices are marketed nowadays. It is just logical that the company would have to release new entry-level devices before and after the release of its newest flagship Samsung Galaxy S3 so that it can generate more revenue from the mere popularity of its brand. Besides, it is always great idea to reach as many audiences as possible and releasing Samsung Omnia M is just one of the great marketing strategies the company is currently working on.
So we already know that Samsung Omnia M would be running on Windows Phone OS. One of the things you could also expect from any Samsung devices is the AMOLED display technology and that's what we are actually getting if we buy this phone. But then we'll have to ask, "Is this phone worth every penny from our pocket?" Well, let's try to look at the specs revealed by Samsung during the launching of this device and let's see if it's actually worth a buy.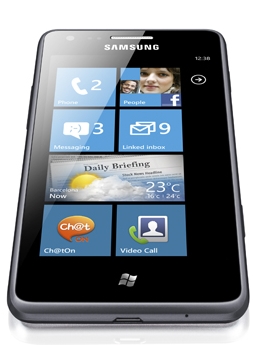 First, let's start with the central processing unit (CPU). Again, I would like to reiterate that Windows Phone OS does not necessarily require powerful hardware to run so make no mistake by comparing the specs of an Android device with a Windows Phone. Samsung Omnia M has 1 GHz single-core processor which is more than enough to run Windows Phone 7.5 Mango. But the typical CPU used by other manufacturers is 800MHz only. Ever since Samsung released the Galaxy S series, we can seldom see its devices running on CPU below 1GHz. So, for the Korean company, this is just typical for a low-end device.
Samsung Omnia M gets 384 MB of RAM. Well, I know you would ask why not give this device 512 MB instead? Well, only Samsung engineers know but then again, this is still more than enough to have smoother and faster performance. But you should know that Windows Phone can run very well on 126 MB RAM without any problems and I'm talking about normal operation. So, 384 MB might sound a little unusual for us, but we're actually seeing the generous side of Samsung in giving its devices more muscles than needed. You would also get 4 GB of internal memory and I'm just not sure if a microSD slot would be available.
This handset has a 4-inch Super AMOLED screen with 800 x 480 pixels resolution which is mediocre, of course. But then bear in mind this device is not meant for entertainment so it is acceptable we would be getting such specs. The primary camera comes with 5 megapixels camera while the secondary comes with VGA resolution just enough for video calling and conferencing. The battery is also a mediocre one with 1500 mAh that would last up to 4 to 5 hours of straight talk time. Samsung assured us that it would be offered in Europe as well as to the rest of the world so the wider audience would be reached.