It has been widely expected for some time now that Samsung would be unveiling their new Samsung Galaxy Note 2 at the IFA in Berlin, but if reports coming from Korean news publications are to be believed, it could actually come a day prior to the IFA kick off. According to a report from the Korean website Digital Daily, on August the 30th Samsung will be hosting an 'Unpacked' event at 7 pm in Berlin. Considering how specific that is, many suspect that there is some credence to it. Also, it collaborates another report that surfaced last week by MK Business that pinned the date when the Galaxy Note 2 would be unveiled at sometime around the IFA.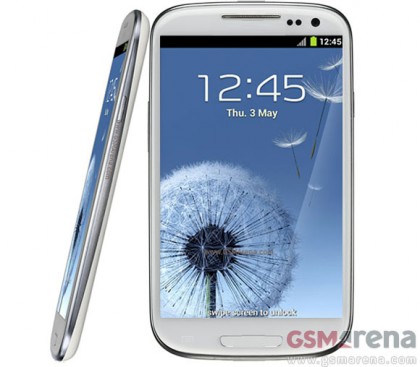 Part of the reason why the unveiling of the Samsung Galaxy Note 2 is so closely tied to the IFA is the simple fact that it was at that event last year that Samsung unveiled the original Galaxy Note. Bear in mind that this date is just an 'unveiling' or 'first look' date, and it will be quite some time until the device is actually released for sale. Rumors have been circulating that the earliest the Galaxy Note 2 will find its way to shelves will be September to October, but that is unsubstantiated just yet and it is unlikely that any official details will be provided prior to the unveiling of the device itself.
Rumored Specifications for the Galaxy Note 2
Despite there being no official word from Samsung regarding the Galaxy Note 2 apart from acknowledging that they are working on such a device, the rumor mill has been churning out rumor after rumor regarding its possible specifications. Lately the most interesting rumor is that the Galaxy Note 2 will get a bigger screen size than its predecessor and will measure in at 5.5 inches as opposed to the 5.3 inches that the original Galaxy Note boasted. Also, it is expected that the camera will get a similar upgrade to either 12 or 13 Megapixels compared to the 8 Megapixels of the original.
Because of its late fall release date, it stands to reason that the Galaxy Note 2 will indeed be running Android's latest Jelly Bean version. It is expected to feature a quad core processor, though reports vary as to exactly which quad core processor will be featured within the Galaxy Note 2′s chassis. Other specifications regarding the device remain elusive, though there are some rumors that suggest it may have 2 GB of RAM, and a Super AMOLED screen with 1680 x 1050 resolution.
Until Samsung actually unveils the device however this is really all just pure speculation. Granted some of the rumors such as those regarding the screen and camera come from multiple sources which make them seem more credible, but they are still unconfirmed. Considering the fact that Samsung seems to be planning a big unveiling on August the 30th, it is likely that they're going to try to keep the suspense going for as long as possible before actually revealing anything else about the Galaxy Note 2. For now, everyone will just have to wait until the IFA approaches.