While most Samsung users are still trying to get their hands on the latest Samsung Galaxy S III, the electronics company has again announced an upcoming device that will surely make the consumers excited. Reports suggest that the next iteration of the Galaxy Note, the Samsung Galaxy Note 2 will be launched in October this year.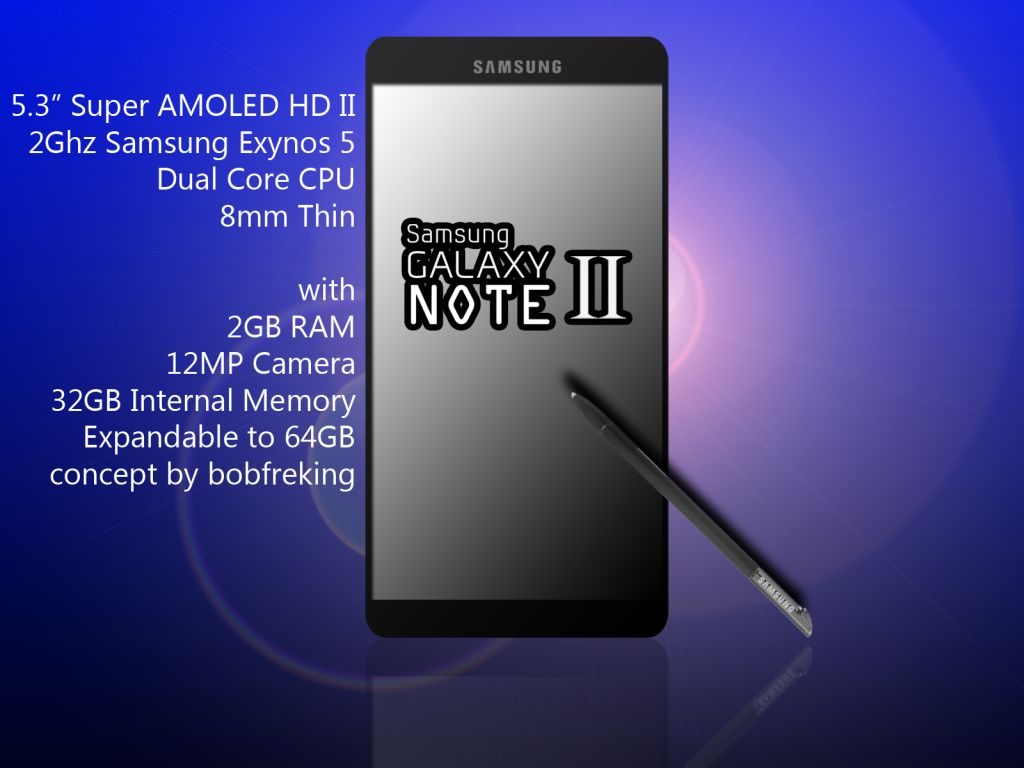 In line with this, some specs and features of the upcoming Samsung Galaxy Note 2 has leaked in the internet which will provide us with an idea on how the device would score. Rumors suggest that the Galaxy Note 2 will have a slightly larger screen size than its predecessor, which will not be much of a problem since the large display of the Galaxy Note was well accepted by many users which can be affirmed by over seven million sales of the device as of April 2012. Devices such as the Galaxy Note, whose screen sizes are reaching over 5 inches, are considered as Phablets which refers to devices that combines a phone and a tablet.
The release of a sequel of the much revered phablet device is inevitable especially after the success of the Galaxy Note, and this time, we are expecting that Samsung would make the successor of the Galaxy Note more capable and faster.
According to the information about the specs and hardware of the Samsung Galaxy Note 2, the device will house a 5.5-inch Super AMOLED HD display screen that will come with a Gorilla Glass display screen. When it comes to processor, the Galaxy Note 2 will follow the trend among high-end devices such as the HTC One X and Samsung Galaxy S III that is powered by a quad-core processor and advanced GPUs. Leaked information regarding the device suggests that it will be likely powered by the 1.5 GHz quad-core Exynos 5250 chipset that will support 4G LTE connectivity and will have a highly improved and faster GPU. The processor will also be complemented with 1.5 GB or 2 GB of RAM as it will be supporting applications such as the Adobe Photoshop Touch and other apps that will increase the productivity of the user. It will also run the latest Android 4.0 Ice Cream Sandwich OS and will have an overlay of the latest UI of Samsung.
There is still no concrete info about the device up until now. Samsung has been doing a great job in keeping the exact details of the device intact within their departments, as we have experienced during the anticipation of the Samsung Galaxy S III. In terms of pricing, we are hoping that the company will not overprice the device similar to what have transpired with the Galaxy S III which was expected to be around Rs. 40,000 and was sold in the market at a higher price of Rs. 43,000. That's it for now. We'll let you know ASAP when get more info.