If you are one of the HTC Sensation Android smartphone owners, then you must have been waiting for the Android 4.0 Ice Cream Sandwich (ICS) update. The bad news is, there's no planned update roll out soon. Thus, you might be left behind by your peers are far as having the latest Android version is concerned. But there's a reason to be happy as well because XDA Developers have been so busy in the past few months and among the devices they were looking into was the HTC Sensation. Albeit not official, you will still be able to implement an ICS update to your device using the Android Open Kang Project (AOKP) build based on Android 4.0.3. But then you have to take all the risk of doing a manual, unofficial update to your device. If you have the guts, then everything is in your fingertips. First, you've got to read the pre-requisites and proceed with the tutorial below.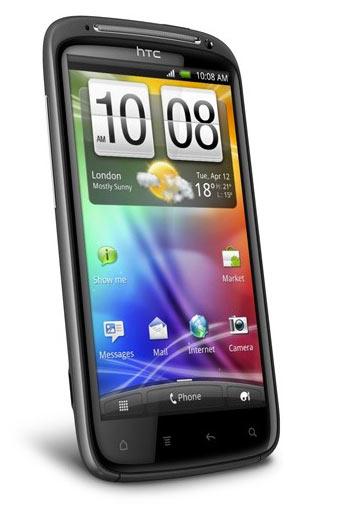 Pre-Requisites 
A. Make sure you have rooted your device and has S-Off because without this, updating HTC Sensation wouldn't be possible.
B. Enable USB Debugging by going to Settings => Applications => Development => USB Debugging. This is important as you will be connecting your phone to your computer.
C. Backup all your data including your messages, settings, contacts and files. There are certain apps from the Google Play Store that could automate and make everything faster.
D. For the entire process, it is recommended you turn your antivirus off and security suites to make sure all USB ports are working.
E. Make sure your device has at least 60% battery left. The last thing you could wish would happen is running out of power.
Tutorial 
Step 1: Download the necessary package and save it to your computer. You would also need to download Google Apps so that you will be able to use Google services after the update and one of which is the Google Play Store app.
Step 2: Connect your device to your computer using the USB cable and copy the files you've downloaded to your phone's internal memory.
Step 3: Once you've done copying the packages, you need to disconnect your device from your computer and turn it off so that it will be ready for the update process.
Step 4: Put your HTC Sensation into Recovery Mode by holding down Volume Down and Power buttons until you see the Recovery Mode screen.
Step 5: From the Recovery Mode screen select Install Zip from SD Card followed with Choose Zip from SD Card then you have to browse through your phones internal memory and locate the Android 4.0.3 ICS AOKP package, then the Google Apps.
Step 6: The update process would be as fast as you can think. After which you need to select Go Back then Wipe data/factory reset followed with Wipe Cache partition.
Step 7: Now choose Reboot System Now option from the Recovery Mode and your phone will be restarted. After that, your device should now be running on Android 4.0.3 ICS.
Let me know if this tutorial works for you. If you have questions, feel free to leave comments below.