Samsung Galaxy S3 was released in the United Kingdom, the rest of Europe and Middle East about a couple of days ago and while majority of those who have received their device are still in the state of appreciating and adoring their newest premium handset, XDA Developers are also so fast in doing their home works that more within 24 hours after the device was released, they were able to build custom ROMs for Samsung's newest flagship. But if these people are fast, so are the official developers working for Samsung. There have already been two updates released by the company to address some issues and Android 4.0.3 ICS XXALE9 Firmware is the second or the most recent.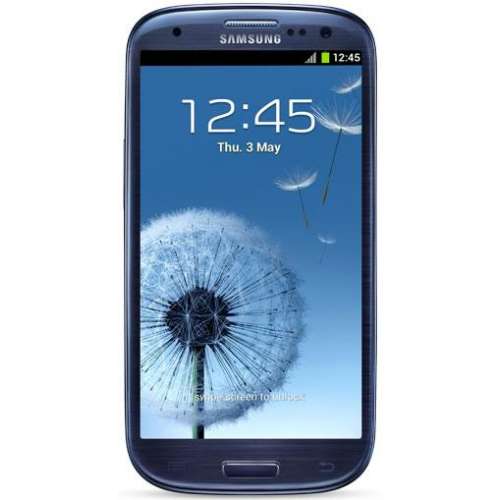 Android 4.0.3 ICS XXALE9 Firmware was released to address some issues with the battery as well as the screen brightness. If you are ready to update your Galaxy S3 i9300 to the latest official ICS firmware, then continue reading below.
Pre-Requisites 
A. It would always a good practice to backup all your files and data before you do anything with your phone. There are apps you can use from Google Play Store to do this job for you way easier and faster than you think.
B. Make sure you have at least 50% of battery left before doing the update. The last thing you wish to happen is to have the update process interrupted.
C. Enable USB Debugging by going to Settings => Applications => Development => USB Debugging.
Assuming you have done the pre-requisites, then you are ready to update your new premium device to the latest ICS firmware using Odin.
Tutorial
Step 1: First, you need to download the update package from here and save it to your computer. Extract it to the directory you can easily find.
Step 2: Download Odin application from here and extract it into the directory you can easily access.
Step 3: Run Odin from your computer and turn off your Galaxy S3.
Step 4: You need to put your phone into Download Mode by holding down Volume Down, Center and Power buttons simultaneously. Once you see the green Android robot, you have successfully put your device into Download Mode.
Step 5: Connect your device to your computer using the USB cable that comes with it in the box. You will notice that the ID: COM section on Odin interface turns yellow, it means that all necessary drivers were installed correctly. If this section does not turn yello, you need to install the drivers needed and enable Samsung KIES you can find in Settings => Wireless & Network => USB Settings. Make sure Samsung KIES is ticked.
Step 6: On Odin UI, look for PDA button and click on it then browse through the directory you have download and extracted the package. Look for the only tar file in the directory.
Step 7: After you've selected the tar file, click on Start button to proceed with the update process. It will not take long to finish so you can wait in front of your computer. Note that your device will be rebooted automatically after the update and prompt your of your country and language.
Step 8: Just follow the on-screen instructions and you will be brought to the home screen. You can just skip Wi-Fi settings and Gmail configuration.
Step 9: To avoid force close errors, you need to wipe the previous data. To do this, you need to turn your device off.
Step 10: Now put your phone into Recovery Mode by holding down Volume Up, Center and Power buttons simultaneously.
Step 11: Once you are inside the Recovery Mode select "Wipe data/factory reset" followed with "Wipe Cache partition" and then reboot your device.
That's pretty much it. Let me know if this one works for you.
Anyway, I just want to give credit XDA Developer, known as Faryaab, who develop this method.