Three years after its initial release, Google's web browser already reached 18th version but this time around, it comes with a really, really cool feature. Google Chrome 18 is reported to come with a GPU-acceleration capability. Undeniably, Google Chrome has always been ahead of its competitors when it comes to the speed in browsing. Even non techie people would be able to notice the difference in speed when comparing Google Chrome to Mozilla Firefox or Microsoft's Internet Explorer. However, in the past few months, Chrome users have been disappointed with the bugs and problems they encounter when using Google Chrome.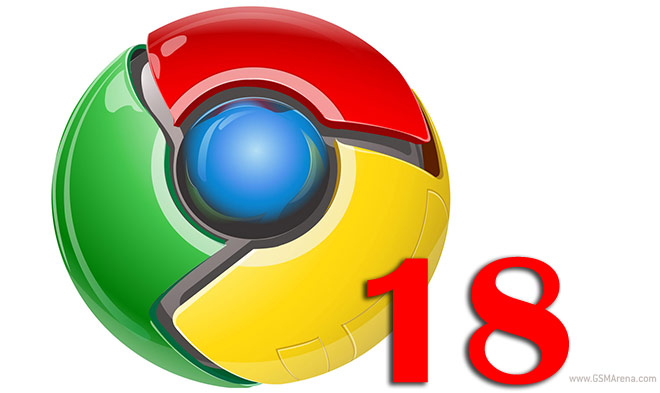 One of the problems people will experience in the previous versions of Google Chrome is when a website doesn't load. Instead a bunch of codes is shown on the browser. In so doing, the browser automatically downloads any files associated with the webpage. Such problem has become considerably notorious as it has always been the content of most of the complaints users post online. This problem, however, has already been addressed in this version and it's good to know Google took into consideration the voice of the people who were the ones who can experience inconveniences if there are bugs or issues in its browser.
Another problem which has also catch everyone's attention is the frequent crashing issue. In almost all versions, there have always been complaints containing this problem. While Google Chrome offers tabbed browsing, it seems that you cannot use such feature the way you like in the previous versions because when you open about 4 or 5 tabs, the browser crashes any time. We cannot deny the fact that there are just people who use the internet like there's not tomorrow and they often open multiple windows or tabs to browse. They are also the ones who frequently experience crashing issues.
The good thing about Google Chrome 18 is that almost all of the previous issues have been addressed plus Google offers something new. It is clearly a feature (not an enhancement) as it hasn't been integrated into the browser before, and I'm talking about GPU-acceleration feature. Basically, it boosts HTML 5′s Canvas component for 2 dimensional designs. In short, for the websites that make use of it, the load times are reduced, producing a smoother and faster browsing. Also, the new version of Chrome uses TransGaming's SwiftShader to run WebGL 3D applications on graphic cards that wouldn't support them under normal conditions.
Google Chrome 18 is now ready for download or if you are running it already just check the current version by going to: Settings => About Google Chrome.