In an official press release today, Adobe Systems Incorporated announced the release of its new software, the Adobe CS6. Big establishments as well as the small ones have been waiting intently for the release of this new software as it is packed with tons of features that are useful in photo production for both professional and amateur audiences. Adobe's Creative Suites are premium software which have been proven useful in the production of professional photos and videos. In fact, they are the most widely used suites in the global market as far as videos and photos are concerned. Adobe has decades of proven reputation in developing software like this and that could have added to the popularity of its suites.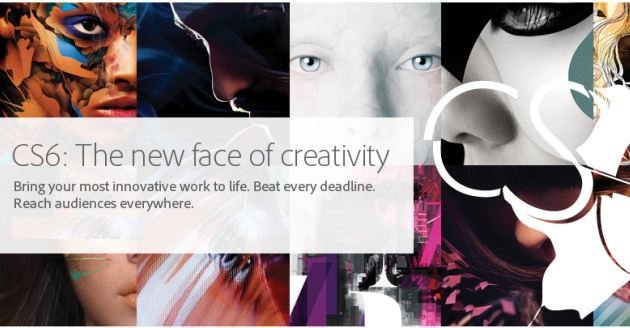 Adobe CS6 Key Features
Adobe CS6 hasn't been released if Adobe hasn't finished putting everything in it. Again, there are tons of features included in this CS release and some of them are as follows:
1. Enhanced User Interface (UI) - To improve workflow Adobe put a new UI in the new CS making the environment easy for work as well as more comprehensive to the needs of the artists. The new interface has been well-studied to make artists even more focus on their projects as well as squeeze the artistic juice in them. CS6 could become the most applauded Creative Suites from Adobe.
2. New Levels of Performance - Aside from the beautiful and comprehensive interface and environment, Adobe wants the artists to take advantage of Adobe Mercury Graphics functionality, that help reinforce ideas to produce better results than expected. Performance is among the aspects that Adobe has been focusing ever since it started release Creative Suites and now it's starting to pay off in a good way.
3. New Capabilities - As I said, there are tons of features added to this version but aside from that, there are also hundreds of new capabilities added to the core for artists to make use of. Among these is the capacity of creating responsive contents which are essential in making websites and apps look better than what we normally see.
4. New Science of Art Creation - Creative Suite 6 is not only for photos and pictures, it is also a better tool for videos. With new capabilities, CS6 makes previously impossible work doable. Thus, we can expect it to excel in the market whatever the price maybe. Speaking of which, refer below to know the price of this great software.
Adobe CS6 Pricing & Availability
Adobe Creative Suite 6 is now available in Adobe Store and Adobe Authorized Resellers around the globe. North Americans can easily get a copy from Adobe Store and/or Adobe Direct Sales. Here is the pricing of this software:
CS6 Master Collection - $2,599
CS6 Production Premium - $1,899
CS6 Design & Web Premium - $1,899
CS6 Design Standard - $1,299
You might say this software is expensive. But you have to know that there weren't any Adobe Creative Suites that were offered for cheap price basically because these software are very useful in any production involving photos and videos. Hollywood artists are among the people who use this software so there is a reason why Adobe couldn't just create mediocre software.