As most of us know, Adobe Photoshop is the most preferred image editing tool by graphic designers. And if you're like us and you're eagerly anticipating for the release of Adobe's Photoshop CS6, then you will surely be delighted to know that Adobe has recently released a free preview of the said image editing tool and it can now be downloaded and installed on your computer regardless if its running on Windows or OS X.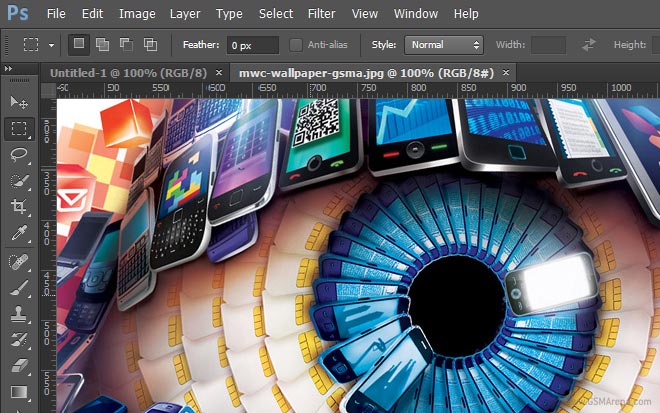 The full version of the Adobe Photoshop CS6 is yet to be released and it will most likely be made available sometime within the first half of 2012. We still do not know how much you will need to pay to get the full version. As for the Free Preview (also known as the Adobe Photoshop CS6 Beta), you can get it from Adobe Labs provided that you can provide your own Adobe ID. As we've already said, you can download the said image editing software for free. We do believe that this preview will only last until the release of the full version.
There are a couple of new features that you can get from the beta version of Photoshop CS6. All of these will eventually make you appreciate the true advantage of getting the said tool instead of opting for a free image editing software. After all, most graphic designers would prefer to use Adobe Photoshop because of its wide selection of tools and filters. It's also very easy to use.
And speaking of the new features, Photoshop CS6 Beta will highlight its Content-Aware Patch, a tool that you can use to choose the sample area that you want to use to create a patch. The Content-Aware Patch will work like magic as it will automatically blend the pixels that you can see on your canvas. In addition, you will also get a bunch of re-engineered tools that you can use to speed up your work. You can consistently format your projects with type styles, custom strokes, dashed lines to shapes, quick search for layers and a whole lot more. If you think that's all that you can get from the Adobe Photoshop CS6 Beta Preview, you deserve to know that the software will come with a fully redesigned darker-themed UI that looks really classy and professional. The new version of Photoshop will also take advantage of Adobe's Mercury Graphics Engine which will allow you to edit your images with key tools such as Puppet Warp, Crop and Liquify. You can apply or use these tools and get your output faster than before.
But before you hit the download link and install the software, it would be best for you to be aware of the minimum system requirements. First of all, you will need a functional computer that runs on OS X or Windows. Then, make sure that your computer can provide at least 1GB of RAM with a 2GHz (or higher) high-speed processor. Don't even attempt on installing this software on a low-grade computer for you will only experience a lot of problems such as lags and errors.