Today, Sony announced the newest additions to its Vaio line of laptops and ultrabooks, the Sony Vaio E Series 15 and Sony Vaio E Series 17. We've already learned that Sony is striving to bring as huge revenue as possible this year to cover up what it had lost in 2011. So, aside from being aggressive in releasing gaming consoles and high-end smart phones, the Japanese company has also engaged into a battle in the high-end laptop market competing all major laptop manufacturers that also want to dominate. Sony's line of Vaio laptops has become popular and successful in the past 4 years that even until now, the brand has a good reputation. Perhaps this is the reason why Sony does not hesitate is setting loose all of the devices it believes to be able to perform better in the current market trend.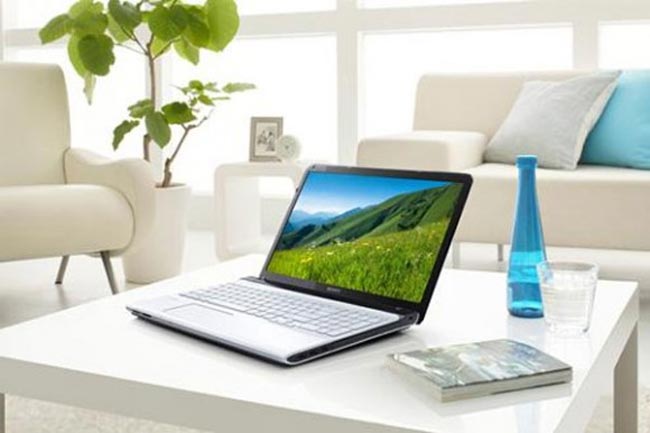 Both Sony Vaio E Series 15 and Vaio E Series 17 have almost the same specs and power. Just by looking at the model numbers (Vaio SVE1511W1E and Vaio SVE1711V1E) you will know almost immediately what the difference is; Sony often use the screen size as a part of the model number. Needless to say, the other is a bit wider or bigger than the other although both have the same power and capabilities and that's what we are going to look into. But you should know that these are only two of the Vaio computers the company is planning to release this year.
Sony Vaio E Series 15 has a screen size of 15.5 inches while Vaio E Series 17 has 17.3 inches. Although both have the same 16:9 ratio, the previous gets 1366 x 768 pixels resolution while the latter gets 1600 x 900 pixels. And speaking of power and muscles, both of these devices will be getting Intel Core i5-2450M processor, it is a newly launched i5 variant with 2 cores and clocked at 2.5 GHz frequency. If you were thinking Vaio E Series would be getting quad-cores, you're wrong because this model only has two and could run 4 thread at the same time. Nonetheless, laptops with this kind of CPU are more powerful than you think they are.
While these two E Series model use the same graphics processing unit (AMD Radeon HD 7650M), E Series 15 only gets 1GB VRAM while E Series 17 gets 2GB. So, when it comes to rendering heavy graphics, videos or games, the latter and the bigger one has a little edge over the smaller. Since both will be operating on Windows 7 64-bit with Service Pack 1, both are also given 6 GB of RAM each to put their performances to the maximum level.
Either of the two, you will get 750GB of hard disk drive. However, the smaller unit gets only DVD RW optical drive while the bigger one gets Blu-ray Disc combo player. I haven't know about the release date and the pricing of these devices but based on Sony's practices, it would always take a month or two after the official announcement before the devices will be released. We are inclined to believe it is targeting June as the perfect month to release these Sony Vaio E Series 15 and Vaio E Series 17.

You Might Also Like :