As part of its efforts to boost its 3G subscriber base across India, Reliance Communications (RCom) has launched a newly updated version of their 7 inch 3G Tab that features a multitude of hardware improvements across the board and is definitely a much better device than its predecessor. However the big question that will be posed to the 3G Tab will be: Is it enough?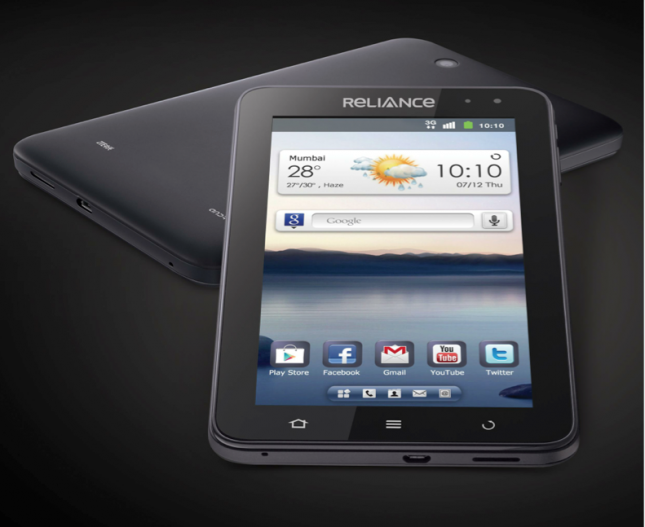 The fact that the 7 inch tablet market in India is competitive is an understatement, and right from the get go the 3G Tab falls behind many of its competitors due to the fact that it is slated to run on Android 2.3 Gingerbread as opposed to Android 4.0 Ice Cream Sandwich that most other budget 7 inch tablets are operating.
Still, the 3G Tab does boast a 1.4 GHz processor and 512 MB of RAM which is close to double the specifications of its predecessor. Even the cameras have received an upgrade to 3 Megapixels at the rear and a new front camera to enable video calls.
Additionally, the most attractive part of the 3G Tab is that RCom claims to be providing free benefits that are worth approximately Rs. 6,250 with each tablet purchase. Some of these benefits include free video calls for local and STD to Reliance 3G, free voice line rental for 3 months, free global calls worth Rs. 250, and 3 months of free 3 GB 3G data.
Also, RCom will be giving away a free 1 year subscription to McAfee Internet Security, 2 months of free subscription to BigFlix, and a free 4 GB micro SD card to all customers who buy the 3G Tab.
Whether or not the RCom 3G tab is met with success or not may very well depend on how consumers take to the free benefits that are being offered considering the announced price tag for the device itself is Rs. 14,449.