In our previous post, we told you about the Huawei Tahiti launched by Orange UK. We can say that the slate is a cousin of the original Huawei MediaPad that's also known as the T-Mobile Springboard. Dubbed as one of the first tablets to run on Google's Android 3.2 Honeycomb, the Huawei MediaPad's firmware will soon be upgraded to Android 4.0 Ice Cream Sandwich.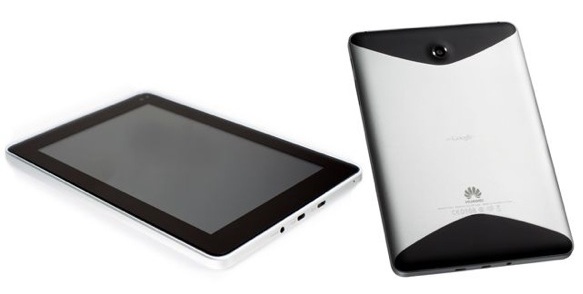 That's because Huawei announced in its recent press release that it will be launching an over-the-air (OTA) update that will upgrade the tablet's current operating system to Android 4.0 Ice Cream Sandwich. Huawei also added that the said update will be released sometime within the first quarter of this year. Do expect that your slate will get a bunch of new features and enhancement. Moreover, a refreshed version of the Huawei MediaPad will soon be released in the market. The said version will also be equipped with Google's latest Android Ice Cream Sandwich.
Specs wise, the Android 4.0 ICS powered slate will still be powered by Qualcomm's 1.2GHz Dual Core Processor. It can also take pride of its 7 inch capacitive touch screen with high-quality LCD display, 1280 x 800 pixels of full screen resolution, 1080p full HD video playback and 5 mega pixels rear facing camera with auto focus, geo-tagging and LED flash. The slate's battery can last for six long hours. Also, it is quite expected that the Huawei MediaPad will be equipped with Bluetooth, Wi-Fi 802.11 b/g/n and Wi-Fi HotSpot.
Looking back, the original MediaPad did really great in terms of performance. It's almost been a year since the slate's release but it can still compete with the ones that have just been launched. It may not stand a chance with the Asus Transformer Prime or the new Acer Iconia Tab A700 but it can serve as a pretty good alternative for those who are currently looking for a slate with a decent price.
[Via Talk Android]

You Might Also Like :