Fujitsu's Stylistic series of tablets have been in line for an upgrade for quite some time now and that is exactly what the Stylistic Q552 has done. It replaces the Q550 model that was launched last year, and features a number of hardware upgrades.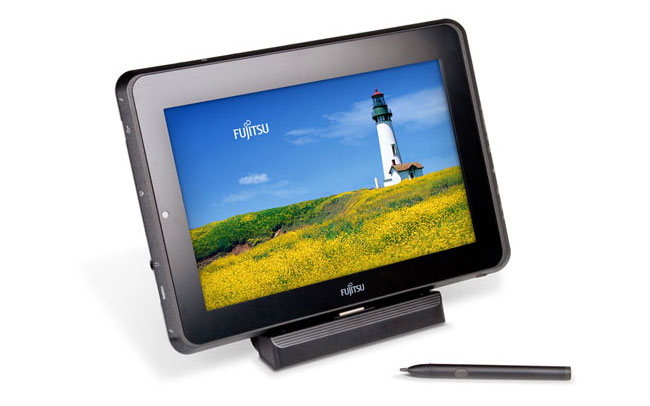 The processor on the Q552 is an Intel Atom N2600 1.6 GHz that is based on the Cedar Trail architecture and is definitely a step up from the 1.5 GHz Atom Oak Trail processor used by the Q550. Additionally, the new Q552 also has Intel GMA 3600 graphics that enables it to play HD videos as well as 2 GB of RAM.
It quite capably runs Windows 7 Professional, and may even get an upgrade to Windows 8 (though that is unconfirmed).
Display-wise, the Q522 features a 10 inch IPS display that has better viewing angles and a resolution of 1280 x 800. Although it sports a capacitive touchscreen, there is also a digitizer and digital pen that can be used for drawing or writing on the tablet.
On the storage front the Q552 will either have a 32 GB or 64 GB solid state drive. It will support Bluetooth and WiFi, and will have a USB 2.0 port as well as a HDMI port. The Q552 will also have a 3.0 Megapixel camera equipped with auto-focus at its rear, while the front will feature a regular VGA camera for video calls.
It seems as if Fujitsu is specifically targeting corporate customers with this tablet as there are a host of security features such as a fingerprint sensor and Smartcard reader.  There are also numerous accessories that are designed to link with the Stylistic Q522 and enhance its performance in various ways.
All in all, despite the fact that Windows tablets aren't in the vogue the Stylistic Q552 is a solid device that definitely improves upon its Q550 predecessor.