Just in time for the start of classes, Dell has announced an upcoming ultrabook that is student-friendly and is also packed with the hardware that can take the day-to-day requirements of school as well as the multimedia needs of students. Dell has retained the name Inspiron 14z, which was a device that the company launched last year, and have redesigned it to be the first Inspiron Ultrabook.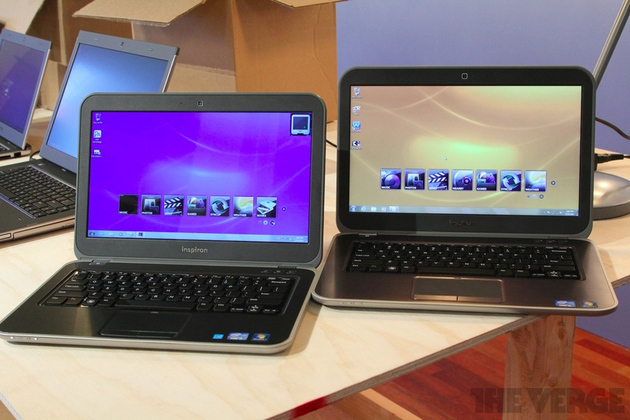 The Dell Inspiron 14z Ultrabook will be offered at a very reasonable price for its basic model that will be powered by Intel's latest 2nd gen core i3 processor, though users will have the option to choose from an i5 and i7 2nd gen Intel processors. Price will start from $700 for the i3 Ivy Bridge processor. The 14z ultrabook weighs roughly around 4.1 pounds, which is a bit heavy for an ultrabook class device. However, the added weight is due to the addition of an optical drive which makes the 14z ultrabook advantageous over other ultrabooks out in the market today, since most ultrabooks does not include disk drives. In addition, consumers may also choose from a 320 GB storage drive up to 500 GB with a 32 GB SSD. Dell will even offer a 13-inch model which is called the Dell Inspiron 13z ultrabook. This new devices from Dell will definitely have the perfect model to fit any student's budget as they will have a wide array of specifications to choose from.
The Inspiron 13z will have a price of around $600, and will similarly have the same choices of Ivy Bridge processors as the 14z as well as the choices of storage options. Apart from the ultrabooks that Dell will be offering, the company will also be releasing four new Inspiron R models. These R models are specifically designed to cater the performance needs of its users as it is built to be multimedia-centric devices. The price is not a problem also as this latest Inspiron R models will be offered starting at a price of $550 for the Inspiron 15R model that also comes with a second generation Intel processor, with the option of choosing an Ivy Bridge configuration, and will also feature the Waves MaxxAudio 3 technology and up to 1 TB of storage.
In addition to the R models, Dell will also offer the Inspiron 15R which will have a massive 17.3-inch display with a resolution of 1600 x 900p and will be powered by the same processor as the 15R. The two R models will also have a high-end Special Edition version counterpart. The Inspiron 15R Special Edition will feature an anodized aluminum lid, a Core i5 or i7 Ivy Bridge processor and an optical drive at a price of $900. The Inspiron 17R Special Edition, on the other hand, will be sold at a whopping price of 1,100 usd that will feature a discrete graphics, a backlit keyboard, and will support 3D display. All of these devices are expected to be out on the market this 19th of June. Don't forget to head out to your nearest stores on the specified date.