BSNL and Penta have enjoyed a fairly fruitful partnership, and have already come up with two T-Pads in the past. Now, they're launching yet another one that is known as the BSNL Penta T-Pad IS701C and will operate on Android Ice Cream Sandwich.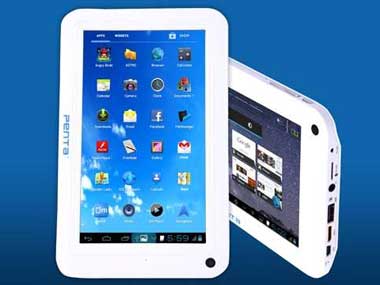 The IS701C is a 7 inch tablet with 800 x 480 resolution TFT screen that is slated to run on a Cortex A8 1 GHz processor. It will feature 512 MB of RAM, and have 4 GB of internal storage. Support for micro SD will provide the option to increase that capacity by an additional 32 GB.
One of the upsides of the device is that it will have a micro USB port, as well as a host USB 2.0 port so it will be able to use a 3G dongle if necessary. Of course, WiFi connectivity will also be supported.
The only camera on the T-Pad IS701C is in the front of the tablet, and it is a 0.3 Megapixel camera that should be sufficient for basic video calls. Although details of the battery haven't been forthcoming, Penta claims that it will provide 6 hours of backup power.
When it is made available, the T-Pad IS701C will retail at Rs. 4,999 making it yet another competitor in the 'budget' 7-inch tablet Indian market.
That being said, the T-Pad does have one thing going for it and that is the fact that Penta and BSNL (the government telecom organization) have a reverse bundling alliance that should help the spread of this device. Previous incarnations of the T-Pad have benefited from this arrangement and can be even found in remote regions of the country as a result.
All said and done, the new T-Pad isn't a flashy or particularly powerful device but it does have enough of a punch to fulfill the needs of many in providing a device that is internet ready and capable of running apps.