Although the iPhone 5 is  a long way away from being released, that hasn't stopped retailers in China from starting to accept pre-orders for the device. These retailers both online and offline have started displaying pictures of the purported new iPhone and some have even been posting technical specifications of the device.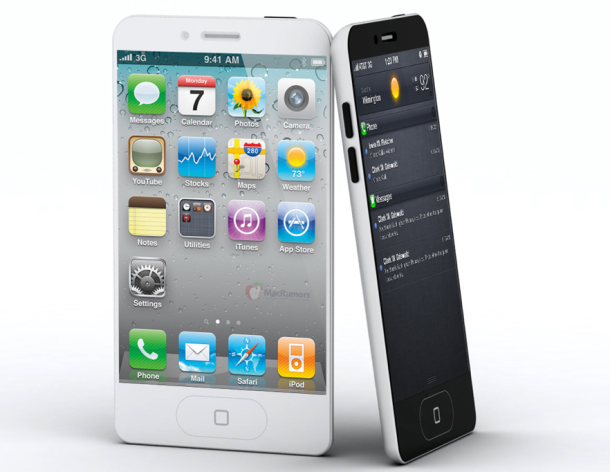 Considering how tight lipped Apple have been about anything and everything to do with the iPhone 5, the source of these photos and technical specifications is somewhat dubious. Closer inspection has since revealed that many have been sourced from iPhone 5 rumors and mock-ups that have appeared online in the last few months.
Some Chinese retailers are even using pictures that closely resemble the iPod Touch.
Despite all of that, these pre-orders have already reportedly started to sell. Bearing in mind the immense popularity that Apple enjoys in China, this should come as no surprise. Some of the retailers are accepting pre-orders for a small 'booking fee' of about $200, while others are charging a full $1,100 upfront.
No release dates are offered by any of the retailers however.
Rumored iPhone 5 Specifications
There are a lot of rumors about regarding the iPhone 5 and what it will look like as well as what sort of specifications it will come with beneath its exterior.
Many rumors agree on the fact that the iPhone 5 will feature a bigger screen, and will have a much more sleek 'unibody' design for its aluminium casing that is reminiscent of the MacBook Air. As of yet the sources of these rumors are unconfirmed, but considering the iPhone 5 is set to compete against Samsung's Galaxy S3, it stands to reason that it will probably have a larger screen than its predecessor.
Another rumor that is also unconfirmed is that the iPhone 5 will run on Apple's new A6 quad core processors.
Last but certainly not least one of the more outlandish theories is that the iPhone 5 will come with a 3D camera that is capable of recording both still images and video in 3D. The source of this theory is a patent that Apple supposedly filed for that outlines a 3D imaging camera, but both the existence of the patent and whether or not such a camera is targeted for the iPhone 5 is in doubt.
Expected iPhone 5 Release Details
As of right now Apple has still not made any official announcement regarding when the iPhone 5 will be available. Many are expecting a 'late fall' release sometime from September to November however.
The most likely rumor regarding the iPhone 5′s release is that in late September it will be 'unveiled' by Apple's CEO Tim Cook, before being finally released sometime in October. Even this is uncertain however, and until Apple actually comes up with a date it is really all just speculation.
While the iPhone's popularity has already been well documented, this is the first time that retailers are actually accepting pre-orders for the device when there isn't even an official release date. The worry is that some of these 'pre-orders' may actually turn out to be scams to take advantage of those who want to be among the first to get their hands on Apple's new smartphone.