Samsung Galaxy S III has finally been launched last a few days back at the Samsung Mobile Unpacking 2012 event that was held in London. There were too much rumors and speculations that went out all over the internet while ...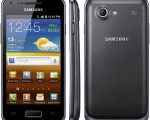 Good news for Three UK customers, the Samsung Galaxy S Advance now goes on sale for just £269.99. Galaxy S Advance is actually Three UK's fourth variant of the series to offer to its customers. And while Galaxy S3 is coming ...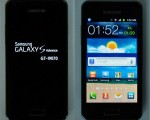 Samsung has announced their latest addition to the Galaxy S line up, the Samsung I9070 Galaxy S Advance, during the Mobile World Congress 2012 in Barcelona last January this year. The Galaxy S Advance is said to target the upper ...
Samsung Galaxy S3 hopefuls are quite excited for the rumored unveiling of the next-gen handset at the 2012 Mobile World Congress. As for those who are also loyal to Samsung but still can't afford to pay for the high-end price ...