HTC MyTouch 4G Slide owners will no longer need to sigh. That's because your wish to upgrade your phone's firmware to Android 4.0 Ice Cream Sandwich has been granted. Now, you can proudly say that you can finally be able to experience what it feels like to have an ICS-powered smartphone.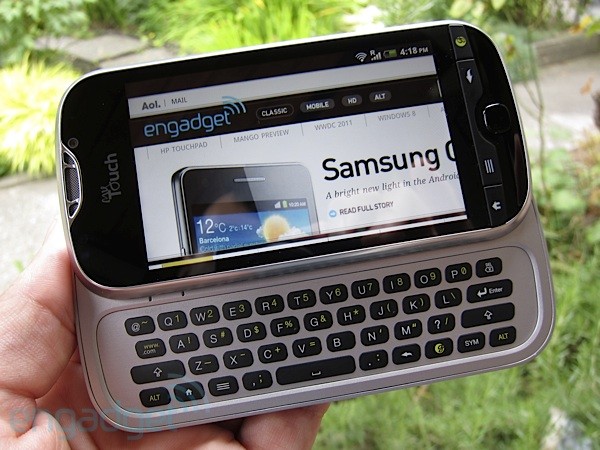 But before we proceed to the steps, you must know that this isn't the official version and you will most likely face a bunch of non-working functions. Eventually, you will encounter some problems related to your phone's camera, tethering, accelerometer, keyboard back light, USB storage, FM Radio and LED notification. On the lighter side, you will basically be able to use your handset's Voice Call feature, SMS, Wi-Fi, Android Market and Bluetooth Stereo.
To install the Android 4.0 ICS Firmware on your HTC MyTouch 4G Slide handset, you must comply with the following set of Requirements:
- You must have a rooted and S-Off MyTouch 4G Slide with a minimum battery level of 80 percent.
- You must uninstall any Firewall or Anti-Virus Suites in your computer.
- You must create a backup of your important files, messages, contacts, call logs, etc.
- If your device is currently running on a custom ROM, you must enter into recovery mode then select 'wipe data/factory reset' and 'wipe cache partition' then choose 'reboot system now'. You will also need to clear you phone's Dalvik cache from the advanced option.
- Like we always say, Flash at your own risk. Do not blame us if you get your phone bricked.
If you're all geared up, let's move on to the step-by-step instructions:
Step 1: Download the Android 4.0 ICS Package and save to your computer. Connect your handset to your computer using a USB cable then copy the file and save to the root directory of your phone's SD card. Once done, disconnect the phone from your computer.
Step 2: Enable USB Debugging Mode by going to your phone's Settings > Applications > Development then check the box for the USB Debugging option.
Step 3: Turn off your device then reboot to boot loader mode to enter the recovery mode. To go to boot loader mode, you must press the Volume UP key while holding the OK and Power ON buttons. In boot loader mode, select the option for 'Recovery' to go to recovery mode.
Step 4: In recovery mode, select 'install zip from sd card' then 'choose zip from sd card'. Locate and select the file that you have downloaded from the first step. This will flash the file into your phone.
Step 5: Wait until the process gets done before you reboot your phone.
That's it!