There is no slowing down for Samsung and it is evident based on the most recent reports indicating that the company has finally revealed the specs, prices and release dates of the new Galaxy Tab 2 (7.0), Galaxy Tab 2 (10.1), ...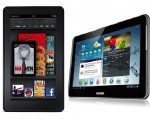 Currently being dubbed as a marvellous tablet device with an exceptional price, the Kindle Fire continues to reign over the field of budget-friendly tablets. Meanwhile, the newly announced Samsung Galaxy Tab 2 10.1 is a very promising ...
We will not be surprised if we start hearing rumors or reports regarding Samsung's newest addition to its Galaxy Tab series because the 10.1-incher Galaxy Tab 2 is scheduled for release later this month or earlier in May. ...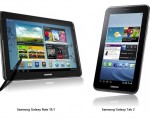 The Samsung Galaxy Tab 2 10.1 is the official successor of the original Galaxy Tab 10.1. It's a good tablet but can it beat the features of the Samsung Galaxy Note 10.1? Both tablets may be made by Samsung but it would be better ...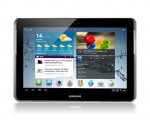 Aside from the 10.1 inch Galaxy Note tablet that's currently being showcased at the 2012 MWC, Samsung has also unveiled its newest model of 'Galaxy Tab' tablet. You won't even have any difficulty in recalling its name ...