At long last, diehard iPhone, iPad and iPod Touch users can finally upgrade their devices to iOS 5.1. As for those who have already done so, you may now set your iDevice free as to unleash its hidden abilities and functions. By that we mean that the ever reliable iPhone Dev-Team has finally launched the latest version of RedSn0w (v0.9.10b6) and you may now jailbreak your iPod Touch, iPad and iPhone. Sadly, this process won't work on the iPad 2 and iPhone 4S.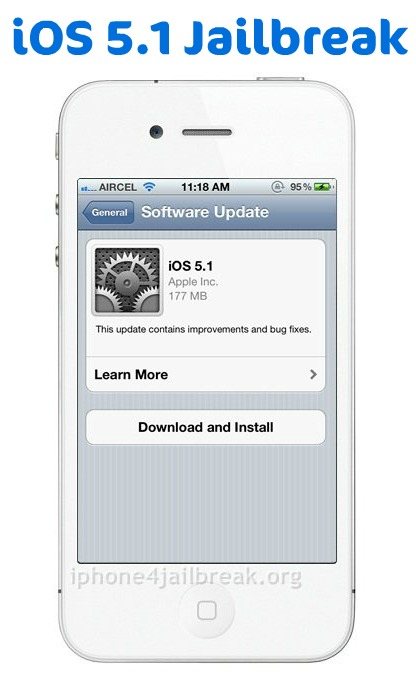 We also would like to remind you that this is a tethered jailbreak and you will need to connect your iDevice to your computer for each time that it will be switched off. That's if you want to boot your device on tethered mode. There's also this 'semi-tethered' patch that won't require you to connect your phone or slate to a computer but you won't be able to use all the features that you can have from its full tethered mode. If you do think that this process is quite bothersome for you to follow, better wait for the untethered jailbreak version. As for those who are still interested to know how to jailbreak their iPad, iPhone and iPod Touch in iOS 5.1, better read on.
Step 1: The very first step that you will need to do is to download the latest version of iTunes (that's version 10.6)
Step 2: After you're done, launch the iTunes software then create a backup for your iDevice.
Step 3: What you will need to do next is to upgrade your device's firmware to iOS 5.1. If you have already done so, proceed to the next step.
Step 4: Download the latest version of RedSn0w. For those with Windows-based computers, download the file. For those with Mac, you can download the file.
Step 5: Start RedSn0w then select 'Jailbreak'. After which, 'Install Cydia' then follow the on-screen steps to place your device to DFU mode.
Step 6: After you have jailbroken your device, you will need to learn how to boot your iPad or iPhone in tethered mode. To do this, launch RedSn0w then select 'Extras'. You will see a list of options. Select the option for 'Just Boot' to have your device on tethered boot.
Step 7: Optional – For those who have unlocked their devices via GEVEY SIM interposer or Ultrasn0w, you will have to preserve your baseband by creating a custom .IPSW. To do this, you must select 'Extras' in RedSn0w then choose 'Create IPSW'. After which, locate your iOS 5.1 file then leave the rest to RedSn0w. Once done, go to Extras > Pwned DFU then restore your custom firmware via iTunes.