Apple have lived up to their promise and officially released the new version of their OS X operating system, known by the feline moniker Mountain Lion.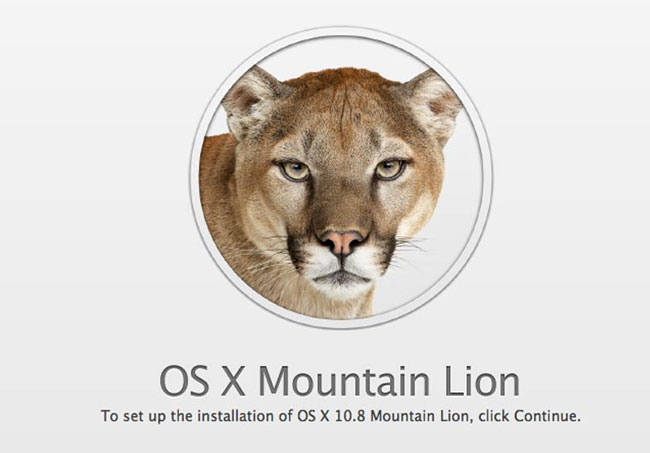 If you're using an Apple desktop or notebook you can head over to the Mac App Store and purchase it for $19.99. Once you do, the download will begin and about 4 GB later you should be ready to install the operating system.
Assuming your internet is slow, the best way to download is by using the wireless network at the closest Apple Store to you, or by finding a WiFi hotspot.
Before you rush off to the App Store and make the purchase however, you should be aware that there are a few prerequisites that you'll need to meet if you want to use Mountain Lion. The first of these is that you'll need to currently be running on OS X 10.6.8 Snow Leopard or higher.
Secondly, you'll need to be running an Apple notebook or desktop that runs on at least a Core 2 Duo processor (Core i3, i5, i7 and Xeon processors are all okay) and has 2 GB of RAM. Some users are even recommending that although the 'minimum' requirement is 2 GB, performance-wise it would be much better with at least 4 GB of RAM.
The good news is that if you happened to purchase an Apple notebook or desktop after the 11th of June this year, you're entitled to a free upgrade to Mountain Lion.
Upgrading to Mountain Lion will take about 40 minutes to an hour, but it is well worth it if your system is able to handle the new operating system.
Because of the demand, some regions (such as the UK) have been reporting difficulties downloading the upgrade right now, but that should clear up soon enough. If you do have any issues, just try again a little later.