Last year, Samsung released a handset called Galaxy GIO S5660. The smartphone was released with Android 2.2 Froyo that was later on upgraded to Android 2.3 Gingerbread. But if you want a more advanced OS, you can opt to have your phone running on Android 4.0.3 ICS.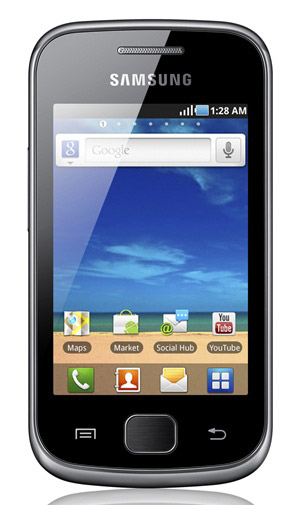 In this post, we will tell you how to get your Galaxy GIO S5660 running on >Android 4.0.3 Ice Cream Sandwich. But you do have to keep in mind that this is a third-party custom Beta 3 Firmware. Thus, it is very likely for you to encounter some bugs and glitches. You won't be able to use your phone's camera and radio. Even so, you'll have your Wi-Fi, Bluetooth, Call/Sms, Audio and Video. But before we tell you the steps, we would like you to be aware of the potential damages. So flash at your own risk and don't blame us if ever you get your phone bricked. Moreover, it is recommended that you keep your phone's battery level to 60% and it must be running on Android 2.3.3 Gingerbread. Assuming that you have already rooted your GIO S5660 handset, you may proceed to the given steps.
Step 1: Download the Android 4.0.3 ICS Package at this link and save to your computer. Connect your handset to your computer via USB cable then copy the file that you have downloaded. Save the file to the root directory of your phone's SD card storage.
Step 2: Turn off your handset then reboot it to recovery mode by pressing the Center button + Power button.
Step 3: In recovery mode, select 'install zip from sd card' then 'choose zip from sd card'. Locate and select the file from step one to begin the installation.
Step 4: Once done, you will be taken back to the recovery mode. The update process won't go any longer than 20 minutes.
Step 5: In recovery mode, select 'wipe data / factory reset' then 'wipe cache partition'. After which, select '++++ Go Back ++++' then select 'Reboot System Now' to reboot your Galaxy GIO.
Step 6: After reboot, go to Settings > About Phone > Firmware Version. Check if your device is running on Android 4.0.3. That's it!