Huawei has been making a number of strides into the international tablet market lately, and their latest offering is the Medipad 7 Lite which (as the name implies) is a 7 inch Android Ice Cream Sandwich tablet.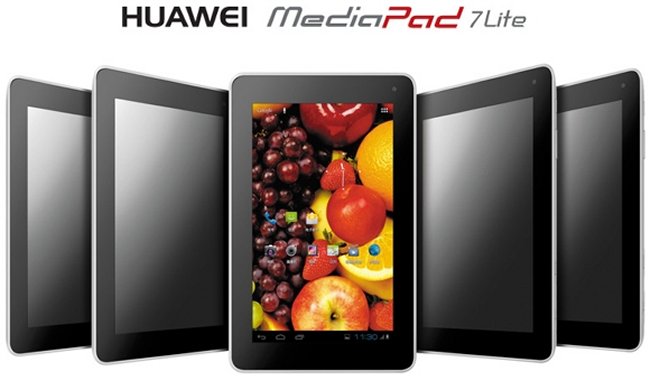 Unfortunately the official announcement of the MediaPad 7 Lite was also slightly light on details, but what is known is that it will feature a touchscreen with a 'standard' resolution of 1280 x 800 that will probably be an IPS display due to the emphasis on the tablets 'wide viewing angles'.
Also, from the pictures of the MediaPad 7 Lite that were released it appears as though it will have both front and rear cameras, which should be welcome news especially for those who were slightly miffed that the Nexus 7 didn't have a rear camera.
The details that are still unknown are the processor, RAM, internal storage and so on. Based on today's announcement however, it is clear that the tablet will definitely support WiFi and 3G as well.
Although the 7 inch tablet market has had several entrants lately, the Nexus 7 is still the one to beat. Assuming Huawei is able to offer a device that can go head to head with it in terms of specifications and yet still maintain an attractive price point, it could perform extremely well.
Of course if it does not then it may just crash and burn.
Frankly speaking it is still too early to predict what sort of an impact the Huawei MediaPad 7 Lite is going to have, especially with so many details still unknown. Once the blanks are filled in and a launch date and possible price point is available as well, it may be possible to judge this device a little bit more accurately.
For now though, it is still a definite sign that Huawei intends to make inroads in the international tablet market.