February 14th may be the day for you and your special one to go on a date. But there's something even more special that you shouldn't dare to miss on that very day. That's if you're an avid fan of Rovio's infamous physics-based game of course. Don't have any idea? Then it's time for you to know that Valentine's Day has just been declared as Angry Birds Day!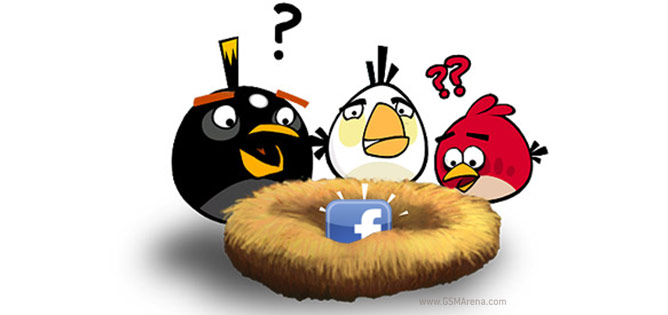 That's right folks! Rovio's Mighty Eagle Peter Vesterbacka announced that it will be launching the ever popular game on Facebook at the aforesaid date. The grand launch will be held in Jakarta as the city is currently being claimed as the 'Facebook capital of the world'. But putting the game alone won't simply do the trick. Rovio is fully aware of that and that's why it will be launching the Angry Birds Facebook app in a way that it can be called as 'unique'.
The game will be made social. That means you will have the chance to brag your achievements in the leaderboards as you try to beat those with high scores. But that's not all. Angry Birds on Facebook will also be packed with new birds and new power-ups that you can purchase for as low as 0.99 US Dollars. In addition, Rovio mentioned that the Facebook version of Angry Birds will be launched with high quality animations that definitely won't go pixelated once you opt to play in full screen mode.
As for those who are planning to attend the Angry Birds event in Jakarta, you might as well know that Rovio is going to launch some new characters that will somewhat be derived from Indonesia's cultural symbols. The characters will be part of the new Angry Birds game.
If you still don't have any plans for this coming Valentine's Day, you can always stay at home and get yourself hooked on the game.
[Via GSM Arena]