Google has finally launched its own online storage and file sharing service that will go head-to-head with Dropbox, SkyDrive, and other service that are available online. The latest Google service was introduced to the public on the 24th of April 2012 and came as a surprise to many who were not expecting that the rumor that surfaced 6 years ago of Google having such a utility was in fact really true. Google even released a blog post its official blog site making fun about the release of Google Drive stating that it was similar to the Loch Ness monster except that it is real. You can view Google's official blog release at googleblog.blogspot.com.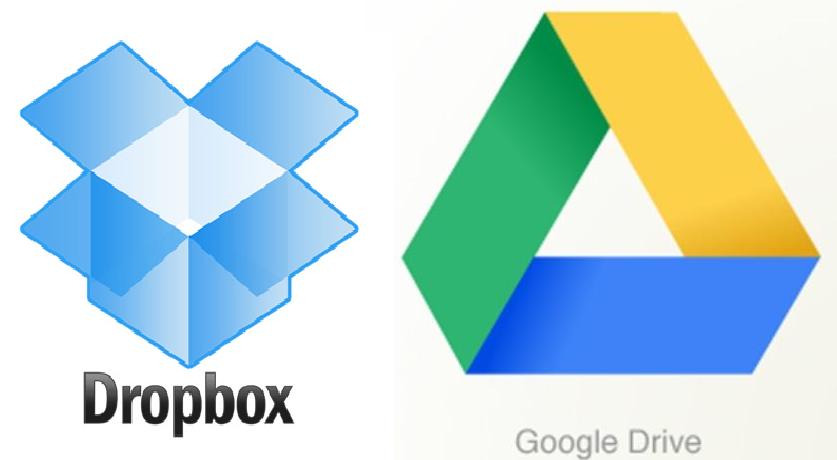 It was also rumored that Google Drive will be the Dropbox-killer, which we will try to investigate in a while. Dropbox have been able to dominate the online storage and file sharing services sector for several years since it has been established in 2007 by two MIT graduates Drew Houston and Arash Ferdowsi. Reports indicate that Dropbox had a market share of 10.41% of the worldwide backup client market in 2010 based on number of installations and as of October 2011, Dropbox have already acquired 50 million users world wide. The company's finances were also expected to reach $240 million dollars annually revenue for 2011. Are the glorious days of Dropbox almost over due to the release of the latest Google Drive? Or maybe Google is already too late to capture a large market share in the online storage sector?
Competition is really tough in this sector, with several companies occupying a certain amount market share and providing different levels of services to its users. Google Drive and Dropbox are not the only players in online storage and file sharing, services such as the Microsoft SkyDrive, SugarSync, Insync, LogMeIn Cubby, Apple iCloud, Mozy Stash, SpiderOak, AVG Live Kive, Wuala by LaCie, Box, and Syncplicity. Some of these applications are small players and some are capable of competing with the likes of Apple and Microsoft. Each of the online storage sites that I have listed has its own pros and cons. However, we will not cover that now in this post. Please feel free to leave a comment if you want more information about the other applications. In addition, Microsoft also released its latest version of the SkyDrive just one day ahead from the release of the Google Drive. Microsoft has announced that they will reducing the free storage that goes along with the SkyDrive to 7 GB which is still higher than its competitors, while existing subscribers can still enjoy a 25 GB of free storage space. Microsoft also has the cheapest upgrade options offering only $10/year for an additional of 45 GB, $25/year for 75 GB, $50/year for 125 GB. However, it lacks the ability that allows the user to download files to the phone that can be used for offline viewing. Now let us focus with Google Drive and Dropbox and let us examine the features of both services.
FEATURES
Google Drive is not just a rebranding of Google Docs, as it can be expected that the URL docs.google.com for accessing Google Docs will be changed to drive.google.com since the service will be running under the Google Drive services. The latest online storage and file sharing service offers several key concepts that makes it quite more superior than its competitors. To start with, Google Drive is able to open over 30 kinds of file types in within your browser. Thus, Drive allows its users to open files such as Photoshop files even if there is no Adobe Photoshop software installed in the user's computer. Drive also provides its users with a QuickLook option that makes it easy to browse through the files stored online.
In addition, Google Drive has an Optical Character Recognition (OCR) technology that allows you to search a word from the actual text in the scanned article or any document such as old news papers and others. Drive also has the ability to recognize pictures and you can easily search for images by drag and drop of images in the search bar.
Google Drive features version tracking, download to mobile, file/folder collaboration, public API, and public file share. However, it lacks multiple folder sync, media streaming and password protected files feature.
On the other hand, Dropbox is a web-based file hosting service. It considered by users as one of the most reliable online data backup, as said above, Dropbox has total market share of 10.41% of the worldwide backup client market in 2010. It also provides a convenient way to sync files across various work and home computers as well as mobile devices. Dropbox allows file collaboration and stores versions of the files, it can store and share photos and video galleries. Data will all be safely backed up on secure servers of Dropbox.
Dropbox also provides high security for you data and images using SSL for secure transfers and AES-256 encryption before storing files into their servers. Dropbox also boasts of its easy to use service. The user will only download the app and set it to back up your data and the system will then automatically sync your data with its server. Users can also manually sync their files and download other files from other dropbox users. One of the app's greatest strength is API feature of it, it allows hundreds of developers to create apps that utilize Dropbox.
Dropbox features version tracking, download to mobile, media streaming, file and folder collaboration, public API, and public file sharing. It also lacks the multiple folder sync feature and password protected files.
The Dropbox may have a media streaming feature within its system, but Google already has a similar system called Google Play that provide its users a storage of 20,000 songs. Maybe soon Google link this feature to Google Drive so it can offer media streaming. Google Drive also has the advantage over features since it allows users to sync virtually any file such adobe software and others. Drive has also incorporated Google Docs into its system allowing users to edit documents, presentations and spreadsheets within your browser. The OCR and image recognition feature of Drive adds greater potential to this new Google service. For this criterion, the credit goes to Google Drive.
STORAGE AND PRICE
Google Drive comes with 5 GB of free storage for its users. For its users that will avail of its additional storage options, they will find the prices very generous. Google will also provide its users with 25 GB of additional Gmail storage for any type of storage upgrade to Google Drive. Prices start at $2.49 per month and go up to $799 per month depending on the amount of storage.
Google Drive storage upgrades (monthly payment):
• 5 GB - Free
• 25 GB - $ 2.49
• 100 GB - $ 4.99
• 200 GB - $ 9.99
• 400 GB – $ 19.99
• 1 TB - $ 49.99
• 2 TB - $ 99.99
• 4 TB - $ 199.99
• 8 TB - $ 399.99
• 16 TB - $ 799.99
On the other hand, Dropbox offers its clients 2 GB of free storage and an additional of 512 MB of storage per personal referral that its users make with a maximum of 18 GB of storage, if the user can invite several friends to use Dropbox. However, storage upgrades with Dropbox is way more expensive as compared to Google Drive and of course Dropbox does not offer an additional email storage.
Dropbox storage upgrades (monthly payment):
• 2 GB - Free
• 50 GB - $ 9.99 ($99.00/year)
• 100 GB - $ 19.99 ($199.00/year)
• 200 GB - $ 200/year (5 Member Team cost per member)
Google Drive clearly has the upper hand in terms of free storage and price for storage upgrades. The credit goes to Google Drive in this criterion.
APPS
Google Drive and Dropbox both support apps for window client, OS X client, and Android client. However, Drive falls short of providing apps support for linux, iOS, and blackberry, which Dropbox is able to offer. Google Drive announces that it will soon release a client for iOS in a few weeks time. Both services show no plans yet of releasing apps for windows phone client.
For this criterion, Dropbox gets the credit since it can support more clients that Google Drive.
THIRD PARTY SUPPORT
Since cloud services are not able to offer all the features that their users want, companies should provide a good API feature allowing developers to create good third-party apps that they can use to access their content. Dropbox has already loads of third-party apps since it has been out for about five years already. However, Google Drive also provides its user the API feature and we will soon be seeing some third-party apps for Drive as well.
We score this criterion a tie. Though Dropbox already has several third –party apps it's still not that overwhelming and Google Drive still needs time before developers can utilize its API feature to the fullest. In addition, Drive already offers several features and service compatibility and maybe there is not that much to add on its features.
CONCLUSION
Google Drive is the latest release of Google to the online storage and file sharing service sector. It offers several features that only Google can provide as of now due to their technological advantage over other companies that offers similar services. Drive might be new on this sector but Google is surely not a new player in the internet industry and with their dedicated teams and experts, not to mention the company's deep finances, they can make a lot of breakthrough innovations with their new service.
We can say that Google Drive wins over Dropbox due to the data that we have presented above. But it wouldn't hurt to have both services running on your device. Having 5 GB from Drive and 2 GB from Dropbox will surely add up to your online storage and backup.