Just a month after the Acer Iconia Tab A200's release, reports have already been stating that you can now upgrade your Tablets Android 3.2 Honeycomb firmware to Android 4.0.3 Ice Cream Sandwich. If you can still recall, the company did promise an upgrade and it surely knows how to keep its word. For sure, we've got a lot of pleased Acer users.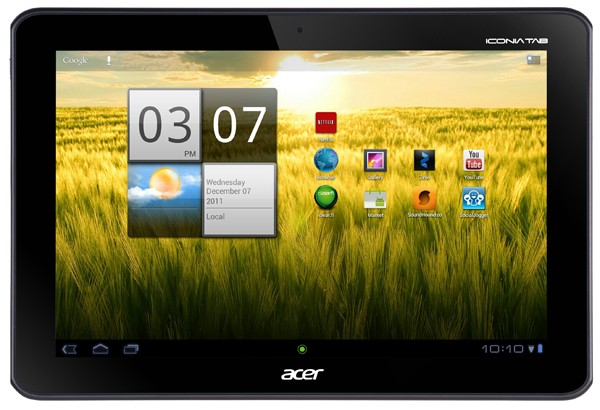 Anyways, there's no specific detail that could reveal the specific enhancements of the said upgrade. But what we do know is that it will update your firmware's build number to Acer_AV041_A200_1.037.00_PA_CUS1. Furthermore, it is very apparent that your Tablet will be running on a newly-designed user interface that will somewhat combine the features of the past two Android versions: Gingerbread and Honeycomb. There are lots to expect from this major firmware upgrade. It would be a downer if you opt not to do so. And before we forget, it would be better if you perform the said update with a stable Wi-Fi connection.
As for those who don't have any idea on how they can upgrade Iconia Tab A200 to Android 4.0.3 Ice Cream Sandwich. You'll have to know that the said update will normally appear at your tablet via FOTA notification. If there's none, you'll have to be patient. You'll eventually get the update in a few days or so. But if you are really eager to taste the new features of Google's latest Android platform, you can opt for a manual installation. To do that, you will need to go to your tablet's Settings then choose the option for About Tablet > System Update > Check Now. If you're lucky enough, you'll be able to see a new firmware version. Just download this on your tablet and your slate will eventually reboot on its own. After you have done so, just go to your Settings > About Tablet to check your Tablet's firmware version.